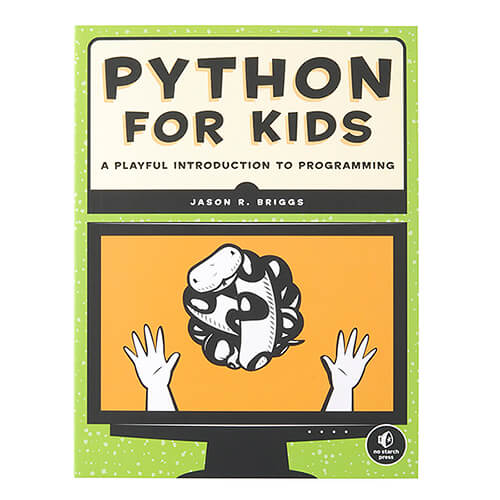 Donate to Marie Curie Cancer Care
AIR COMPRESSOR:
A machine that takes energy produced in a power station 200 miles away and transforms it into compressed air that travels by hose to a pneumatic impact wrench that grips rusty bolts last tightened 60 years ago by someone in Birmingham, and either breaks or rounds them off.ANGLE GRINDER:
When used to just take off that tiny burr – effectively turns a perfectly painted panel into a surface resembling that of 30 grade sandpaper. If a wire wheel is attached, can also be used by the more extreme body mutilation aficionados and, for riot control; those sharp little wires shoot off in every direction and, at amazing speed.
BACKSAW:
Invented by William Back, the sawdust magnate. Used for recycling excess floorboards.
BALL-PEEN HAMMER:
Interestingly, when first discovered in a cave by Francisco de Gama in 1602, the ball-peen hammer was useless, as the peen had not yet been invented, and the practice of hitting yourself in the private parts had already been perfected by the Druids, using a variety of devices. Ball-peen hammers are now used by those with steady hands to swat flies. Also used as a universal centre-punch.
BATTERY HYDROMETER:
A handy tool for transferring sulphuric acid from a car battery to the inside of your toolbox after determining that your battery is dead as a doornail, just as you thought.
BOLT AND STUD EXTRACTOR:
A tool that snaps off in bolt holes and is ten times harder than any known drill bit.
BRAKE PIPE FLARING TOOL:
A device for increasing the diameter of the ends of brake pipes, which is so stupid, that it doesn't know that when the pipe fits perfectly, one of the unions has either been left off or put on backwards.
CIRCLIP PLIERS:
Used to prise the lids off paint tins. Work better, if you snap off those silly little nibs that fit circlips.
CROWBAR:
A tool used to crumple the metal surrounding that tiny clip or bracket you needed to remove in order to replace a 50p part.
DRILL PRESS:
A tall upright machine useful for suddenly snatching flat metal stock out of your hands so that it smacks you in the chest and flings your beer across the room, splattering it against that freshly painted part you were drying.
ELECTRIC DRILL:
Normally used for spinning Pop rivets in their holes until you die of old age.
GASKET SCRAPER:
Theoretically useful as a tool for stirring tea or spreading mayonnaise, however, used mainly for getting dog-do-do off your boot.
HACKSAW:
One of a family of cutting tools built on the Ouija board principle. It transforms human energy into a crooked, unpredictable motion, and the more you attempt to influence its course, the more dismal your future becomes.
HAMMER:
Originally employed as a weapon of war, the hammer nowadays is used as a kind of divining rod to locate expensive parts not far from the object we are trying to hit. Also used for bending nails. If used properly, nail will bend, then fire itself across the room, as it is now useless anyway.
HOSE CUTTER:
A tool used to cut hoses 1 inch too short.
HYDRAULIC JACK:
Used for lowering a car to the ground after you have restored your brakes, trapping the jack handle firmly under the bumper.
EIGHT-FOOT LONG 4×2:
Used for levering a car upward off a hydraulic jack.
TWEEZERS:
A tool for removing wood splinters.
PHONE:
Tool for calling your neighbour to see if he has another hydraulic jack.
LEAD LIGHT:
The mechanic's own tanning booth. Sometimes called a drop light, it is a good source of vitamin D, "the sunshine vitamin," which is not otherwise found under cars at night. Health benefits aside, its main purpose is to consume 60-watt light bulbs at about the same rate that 105-mm howitzer shells might be used during, say, the first few hours of the Battle of the Bulge. More often dark than light, its name is somewhat misleading.
MOLE WRENCH:
Used to round off bolt heads and to transfer intense welding heat to the palm of your hand.
OXY-ACETYLENE TORCH:
Used almost entirely for igniting various flammable objects in your garage. However, is also capable of causing the prone user to get out from underneath a car at the speed of light, when the white hot blob of braze won't take on the exhaust silencer, you were hoping might last another week or two, and eventually falls on your chest.
PHILLIPS SCREWDRIVER:
Normally used to stab the lids of old-style tin oil cans and splash oil on your shirt; can also be used, as the name implies, to round out Phillips screw heads.
PLIERS:
Used to round off bolt heads.
SCREWDRIVER:
Device used for opening beer cans. Also serves as a chisel. Primarily used for removing excess skin from palm and making random gouges in things.
SILVER SOLDER:
Although this item was designed before the invention of plastic, its main intention is as a replacement for twist-ties. Also used to prove the "no two snowflakes" theory when melted above finished floors. It has been said that Pershing used solder to practice bombing raids on cockroaches.
STANLEY KNIFE:
Used to open and slice through the contents of cardboard cartons delivered to your front door; works particularly well on boxes containing custom made leather goods.
STAPLING GUN:
Invented by Charles Atlas for developing the forearm. This tool should never be used for trying to attach one item to another, as staples are not made in that size.
SU ADJUSTING SPANNER:
Teeny 1 1/2″ long mini-spanner; drop into the inaccessible recesses of your engine-bay, to simulate that vintage intermittent rattling noise. If you don't want that vintage sound, it can easily be retrieved, see under two-ton hydraulic engine hoist.
TIMING LIGHT:
A stroboscopic instrument for illuminating grease build-up.
TIN SNIPS:
See hacksaw.
TWO-TON HYDRAULIC ENGINE HOIST:
A handy tool for testing the tensile strength of earth-straps and other lines you may have forgotten to disconnect.
16-INCH SCREWDRIVER:
A large engine-mount prying tool that inexplicably has an accurately machined screwdriver tip on one end and no handle on the other.
WHITWORTH SPANNERS:
Once used for working on older cars and motorcycles, they are now used mainly for impersonating that 9/16 or any other you've been searching for the last 15 minutes.
WIRE WHEEL:
Cleans rust off old bolts and then throws them somewhere under the workbench with the speed of light. Also removes fingerprint whorls and hard-earned guitar callouses in about the time it takes you to say, "Ouc…." See also angle grinder.
CAUSTIC SODA:
Used for dissolving gummy deposits on SU fuel pump filters, then dissolving the filter.
GUNK:
Invented by Forrest Gunk. Gunks' primary component is mayonnaise, but perfume and lanolin are added to make mechanics hands soft and lovely. Also used for lubricating pipe fittings, and for getting rags dirty. Do not eat. Once applied to skin, Gunk never comes off.
IMPACT ADHESIVE:
Used for removing the slots between your fingers.
LACQUER THINNER:
Used to cool skin. Also used to make lacquer useless. This chemical was invented by E.I. DuPont de NeMours for the purpose of making money. Creative mechanics often use lacquer thinner to tie-die trousers while wearing them.
MINERAL SPIRITS:
Aka paint thinner, enamel thinner, stuff. Used for wetting metal parts. Also used for adhering paint brushes to containers. (Note: process takes approx. one month) This chemical can be used in place of any other chemical with reduced efficiency.
SILICON WAX:
Used to ensure that paint will never, ever adhere, ever again.
PRE-PAINT CELLULOSE THINNERS:
Used to ensure that any silicon wax present, is distributed more evenly over the surface to be painted.
WD40:
Deceptive oil-like substance, for making rusting parts rust faster, but smell nice.