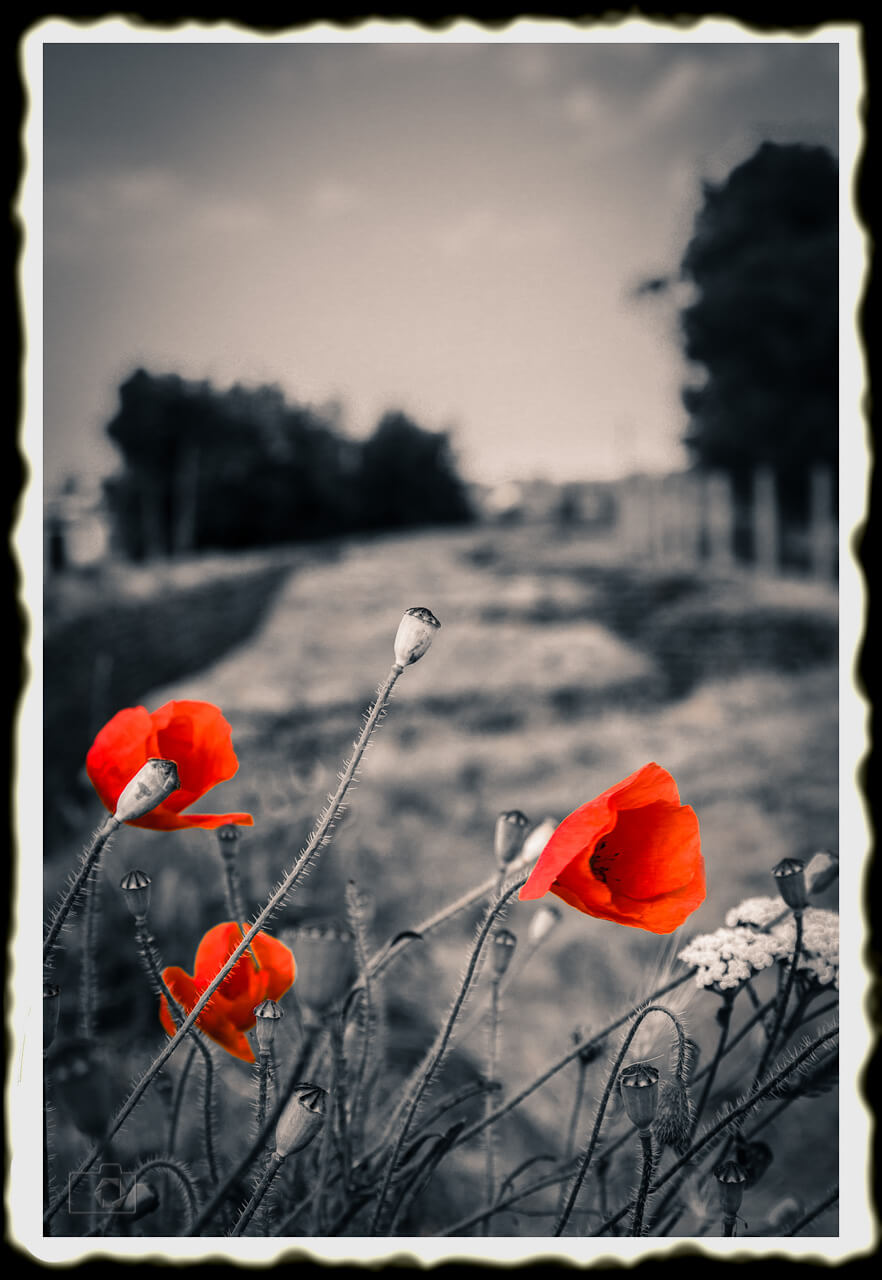 Donate to Marie Curie Cancer Care
In Flanders fields the poppies blow
Between the crosses, row on row
That mark our places, and in the sky
The larks still bravely singing, fly
Scarce heard amidst the guns below.
We are the dead.  Short days ago
We lived, felt dawn, saw sunset glow.
Loved and were loved and now we lie
In Flanders fields.
Take up our quarrel with the foe
To you from failing hands we throw
The torch, be yours to hold it high
If ye break faith with us who die
We shall not sleep, though poppies grow
In Flanders fields
Lt-Colonel John McRae (1872 – 1918); Doctor, Soldier, Author, Artist and Poet
Punch Dec 8th 1915
John McCrae was born in Guelph, Ontario, Canada and appointed Brigade Surgeon to The First Brigade Canadian Forces Artillery in 1914.  He worked as Chief of Medical Services in a Canadian Field Hospital where he treated the wounded of battles such as Vimy Ridge, The Somme and Arras.
He died from pneumonia and is buried in Wimereux Cemetry, France.
"In Flanders Fields" was first published in England's "Punch" magazine in December, 1915. Within months, this poem came to symbolise the sacrifices of all who were fighting in the First World War. Today, the poem continues to be a part of Remembrance Day ceremonies in Canada and other countries.
http://www.vac-acc.gc.ca/general/sub.cfm?source=history/firstwar/mccrae