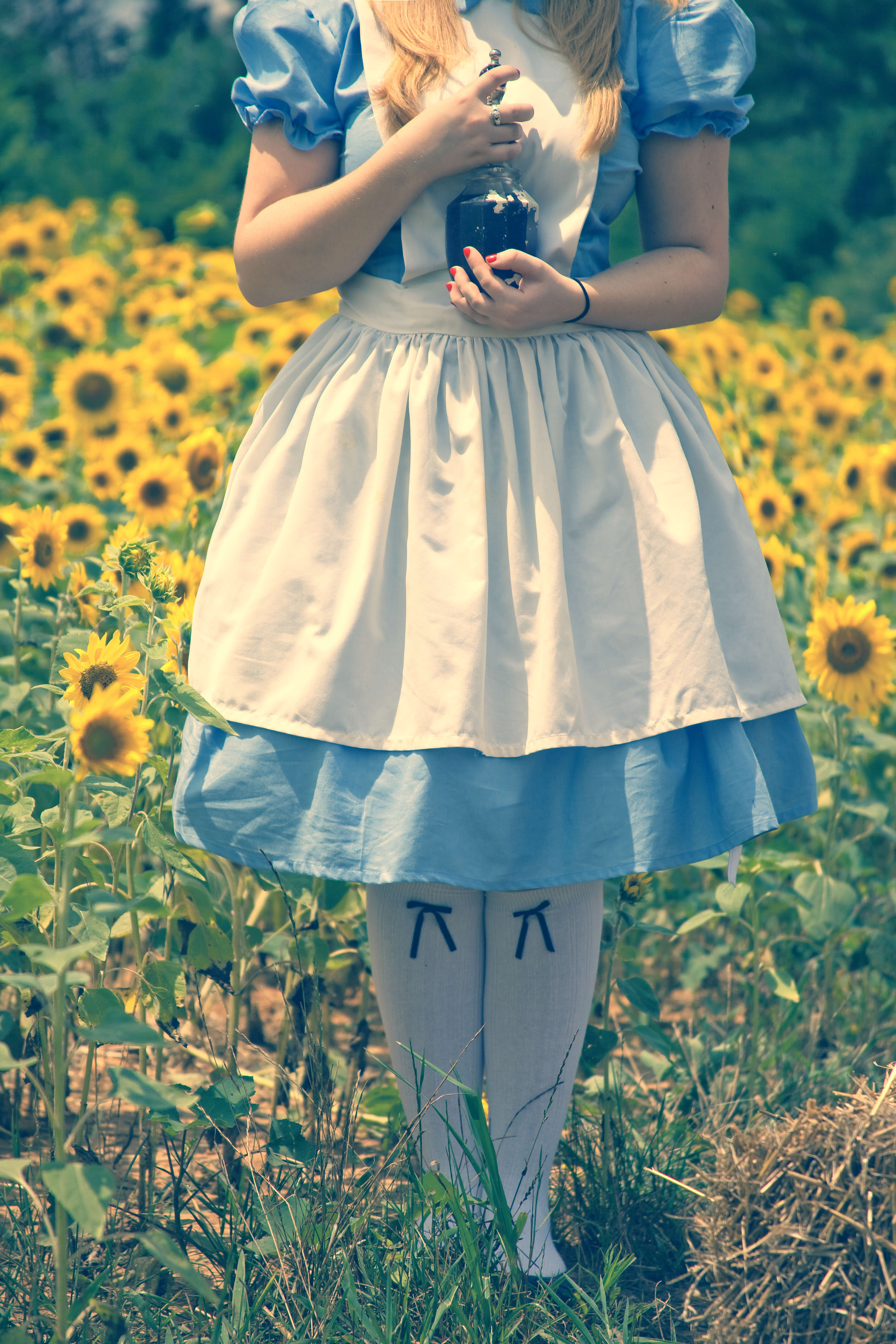 Donate to Marie Curie Cancer Care
In a crowded city at a busy bus stop, a blonde waiting for a bus was wearing a tight leather skirt.
As the bus stopped and it was her turn to get on, she realized that  her skirt was too tight to allow her leg to raise up to the height of the first step of the bus.
Slightly embarrassed and with a quick smile to the bus driver, she reached behind her to unzip her skirt a little, thinking that this would give her enough slack to raise her leg.
Again, she tried to make the step only to discover she still couldn't.
So, a little more embarrassed, she once again reached behind her to unzip her skirt a little more.
For the second time, she attempted the step and, once again, much to her chagrin, she could not raise her leg.
With an embarrassed little smile to the driver, she again reached behind to unzip a little more and again was unable to make the step.
About this time, a large Texan who was standing behind her picked her up easily by the waist and
placed her gently on the step of the bus.
She went ballistic, turned to the would-be Samaritan and screeched, "How dare you touch my body! I don't even know who you are!'
The Texan smiled and drawled, "Well, ma'am, normally I would agree with you, but after you unzipped
my fly three times, I kinda figured we was friends."
______________________________
Two sisters, one blond and one brunette, inherit the family ranch.
Unfortunately, after just a few years, they are in financial trouble….
In order to keep the bank from repossessing the ranch, they need to purchase a bull so that they can breed their own stock.
Upon leaving, the brunette tells her sister, 'When I get there, if I decide to buy the bull, I'll contact you to drive out after me and haul it home.'
The brunette arrives at the man's ranch, inspects the bull, and decides she wants to buy it.
The man tells her that he will sell it for $599, no less. After paying him, she drives to the nearest town to send her sister a telegram to tell her the news.
She walks into the telegraph office, and says, 'I want to send a telegram to my sister telling her that I've bought a bull for our ranch and I need her to hitch the trailer to our pickup truck and drive out here so we can haul it home.'
The telegraph operator explains that he'll be glad to help her, then adds, it will cost 99 cents a word.
Well, after paying for the bull, the brunette realizes that she'll only be able to send her sister one word.
After a few minutes of thinking, she nods and says, 'I want you to send her the word 'comfortable.'
The operator shakes his head. 'How is she ever going to know that you want her to hitch the trailer to your pickup truck and drive out here to haul that bull back to your ranch if you send her just the word 'comfortable?'
The brunette explains, 'My sister's blonde. The word is big.
She'll read it very slowly… 'com-for-da-bul.'
_____________________
A blonde lady motorist was about two hours from San Diego when she was
flagged down by a man whose truck had broken down. The man walked up
to the car and asked, "Are you going to San Diego ?"
"Sure," answered the blonde, "do you need a lift?"
"Not for me. I'll be spending the next three hours fixing my truck. My
problem is I've got two chimpanzees in the back which have to be taken
to the San Diego Zoo. They're a bit stressed already so I don't want
to keep them on the road all day. Could you possibly take them to the
zoo for me? I'll give you $100 for your trouble."
"I'd be happy to," said the blonde. So the two chimpanzees were
ushered into the back seat of the blonde's car and carefully strapped
into their seat belts, and off they went.
Five hours later, the truck driver was driving through the heart of
San Diego when suddenly he was horrified! There was the blonde walking
down the street, holding hands with the two chimps, much to the
amusement of a big crowd. With a screech of brakes he pulled off the
road and ran over to the blond. "What the hell are you doing here?" he
demanded, "I gave you $100 to take these chimpanzees to the zoo."
"Yes, I know you did," said the blonde,"but we had money left over so
now I'm taking them to Sea World."
____________________________
A Blonde was sent on her way to Heaven. Upon arrival, a concerned St Peter met her at the Pearly Gates. 'I'm sorry, 'St Peter said; 'But Heaven is suffering from an overload of godly souls and we have been forced to put up an Entrance Exam for new arrivals to ease the burden of Heavenly Arrivals.'
'That's cool' said the Blonde, 'What does the Entrance Exam consist of?'
'Just three questions' said St Peter.
'Which are?' asked the Blonde.
'The first,' said St Peter, 'is, which two days of the week start with the letter 'T'? The second is 'How many seconds are there in a year'?
The third is 'What was the name of the swagman in Waltzing Matilda?'
'Now,' said St Peter, 'Go away and think about those questions and when I call upon you, I shall expect you to have those answers for me.'
So the Blonde went away and gave those three questions some considerable thought (I expect you to do the same).
The following morning, St Peter called upon the Blonde and asked if she had considered the questions, to which she replied, 'I have.'
'Well then,' said St Peter, 'Which two days of the week start with the letter T?'
The Blonde said, 'Today and Tomorrow.'
St Peter pondered this answer for some time, and decided that indeed the answer can be applied to the question.
'Well then, could I have your answer to the second of the three questions' St Peter went on, 'how many seconds in a year?'
The Blonde replied, 'Twelve!'
'Only twelve' exclaimed St Peter, 'How did you arrive at that figure?'
'Easy,' said the Blonde, 'there's the second of January, the second of February, right through to the second of December, giving a total of 12. St Peter looked at the Blonde and said, 'I need some time to consider your answer before I can give you a decision.' And he walked away shaking his head.
A short time later, St Peter returned to the Blonde. 'I'll allow the answer to stand, but you need to get the third and final question absolutely correct to be allowed into Heaven. Now, can you tell me the answer to the name of the swagman in Waltzing Matilda?'
The blonde replied: 'Of the three questions, I found this the easiest to answer.'
'Really!' exclaimed St Peter, 'And what is the answer?'
'It's Andy.'
'Andy??'
'Yes, Andy,' said the Blonde.
This totally floored St Peter, and he paced this way and that, deliberating the answer. Finally, he could not stand the suspense any longer, and turning to the blonde, asked 'How in God's name did you arrive at THAT answer?'
'Easy' said the Blonde, 'Andy sat, Andy watched, Andy waited til his billy boiled.'
And the Blonde entered Heaven…?
_____________________
A lawyer boarded an airplane in New Orleans with a box of frozen crabs and asked a blonde flight attendant to take care of them for him. She took the box and promised to put it in the crew's refrigerator. He advised her that he was holding her personally responsible for them staying frozen, mentioning in a very haughty manner that he was a lawyer, and proceeded to rant at her about what would happen if she let them thaw out. Needless to say, she was annoyed by his behavior. Shortly before landing in New York, she used the intercom to announce to the entire cabin, "Would the gentleman who gave me the crabs in New Orleans, please raise his hand?" Not one hand went up … So she took them home and ate them.
Two lessons here:
1. Lawyers aren't as smart as they think they are.
2. Blondes aren't as dumb as most folks think.
_______________
MALE VS. BLONDE AT THE ATM MACHINE
A new sign in the Bank Lobby reads:
'Please note that this Bank is installing new Drive-through ATM machines
enabling customers to withdraw cash without leaving their vehicles.
Customers using this new facility are requested to use the procedures
outlined below when accessing their accounts.
After months of careful research, "MALE &BLONDE" procedures have been
developed. Please follow the appropriate steps for your gender.'
*******************************
MALE PROCEDURE:
1. Drive up to the cash machine.
2. Put down your car window.
3. Insert card into machine and enter PIN.
4. Enter amount of cash required and withdraw.
5. Retrieve card, cash and receipt.
6. Put window up.
7. Drive off.
*******************************
BLONDE PROCEDURE:
1. Drive up to cash machine.
2. Reverse and back up the required amount to align car window with the machine.
3. Set parking brake, put the window down.
4. Find handbag, remove all contents on to passenger seat to locate card.
5. Tell person on cell phone you will call them back and hang up.
6. Attempt to insert card into machine.
7. Open car door to allow easier access to machine due to its excessive distance from the car.
8. Insert card.
9. Re-insert card the right way.
10. Dig through handbag to find diary with your PIN written on the inside back page.
11. Enter PIN.
12. Press cancel and re-enter correct PIN.
13. Enter amount of cash required.
14. Check makeup in rear view mirror.
15. Retrieve cash and receipt.
16. Empty handbag again to locate wallet and place cash inside.
17. Write debit amount in cheque register and place receipt in back of cheque book.
18. Re-check makeup.
19. Drive forward 2 feet.
20. Reverse back to cash machine.
21. Retrieve card.
22. Re-empty hand bag, locate card holder, and place card into the slot provided!
23. Give dirty look to irate male driver waiting behind you.
24. Restart stalled engine and pull off.
25. Redial person on cell phone.
26. Drive for 2 to 3 miles.
27. Release Parking Brake.
______________________
A blonde woman was speeding down the road in her little yellow bug and was pulled over by a woman police officer who was also a blonde.
The blonde cop asked to see the blonde's driver's license. She dug through her purse and was getting progressively more agitated.
"What does it look like"?' she finally asked.
The policewoman replied, "It's square and it has your picture on it".
The driver finally found a square mirror in her purse, looked at it, and handed it to the policewoman.
"Here it is," she said.
The blonde officer looked at the mirror, then handed it back saying,
'Okay, you can go. I didn't realize you were a cop.. .'
_____________________________________
EXPOSURE
A blonde is walking down the street with her blouse open and her right breast hanging out. A policeman approaches her and says, "Ma'am, are you
aware that I could cite you for indecent exposure? She says, "Why officer?"
"Because your breast is hanging out." He says.
She looks down and says, "OH MY GOD, I left the baby on the bus again!"
XMAS STAMPS
A blonde goes to the Post Office to buy stamps for her Christmas cards.
She says to the clerk, "May I have 50 Christmas stamps?" The clerk says,
"What denomination?" The woman says, "God help us. Has it come to this?
Give me 6 Catholic, 12 Presbyterians, 10 Lutheran and 22 Baptists."
AUTO REPAIR
A blonde pushes her BMW into the main agent. She tells the mechanic it died.
After he works on it for a few minutes, it is idling smoothly.
She says, "What's the story?"
He replies, "Just crap in the carburettor."
She asks, "How often do I have to do that?"
SPEEDING TICKET
A police officer stops a blonde for speeding and asks her very nicely if he could see her licence.
She replied in a huff, "I wish you guys would get your act together.
Just yesterday you take away my license and then today you expect me to show it to you!"
RIVER WALK
A blonde is out for a walk.
She comes to a river and sees another blonde on the opposite bank.
"Yoo-hoo!" she shouts, "How can I get to the other side?"
The second blonde looks up the river then down the river and shouts back,
"You ARE on the other side."
KNITTING
A policeman pulled alongside a speeding car on the motorway.
Glancing at the car, he was astounded to see that the blonde behind the wheel was knitting!
Realising that she was oblivious to his flashing lights and siren, the officer cranked down his window, turned on his bullhorn and yelled,
"PULL OVER!"
"NO!" the blonde yelled back, "IT'S A SCARF!"
BLONDE ON THE SUN
A Russian, an American, and a Blonde were talking one day.
The Russian said, "We were the first in space!"
The American said, "We were the first on the moon!"
The Blonde said, "So what? We're going to be the first on the sun!"
The Russian and the American looked at each other and shook their heads.
"You can't land on the sun, you idiot! You'll burn up!" said the Russian.
To which the Blonde replied, "We're not stupid, you know. We're going at night!"
IN A VACUUM
A blonde was playing Trivial Pursuit one night. It was her turn.
She rolled the dice and she landed on Science & Nature. Her question was,
"If you are in a vacuum and someone calls your name, can you hear it?"
She thought for a time and then asked,
"Is it on or off?"
FINAL EXAM
The blonde reported for her university final examination that consists of yes/no type questions.
She takes her seat in the examination hall, stares at the question paper for five minutes and then, in a fit of inspiration, takes out her purse, removes a coin and starts tossing the coin, marking the answer sheet:
Yes, for Heads, and No, for Tails.
Within half an hour she is all done, whereas the rest of the class is still sweating it out.
During the last few minutes she is seen desperately throwing the coin, muttering and sweating. The examiner, alarmed, approaches her and asks what is going on.
"I finished the exam in half an hour, but now I'm rechecking my answers."
PARKING BLONDES
A blonde walks into a bank in New York City and asks for the loan officer.
She says she's going to Europe on business for two weeks and needs to borrow $5,000.
The bank officer says the bank will need some kind of security for the loan, so the blonde hands over the keys to a new Rolls Royce.
The car is parked on the street in front of the bank, she has the title and everything checks out. The bank agrees to accept the car as collateral for the loan!
The bank's president and its officers all enjoy a good laugh at the blonde for using a $250,000 Rolls  as collateral against a $5,000 loan. An employee of the bank then proceeds to drive the Rolls into the bank's underground garage and parks it there.
Two weeks later, the blonde returns, repays the $5,000 and the interest, which comes to $15.41.
The loan officer says, "Miss, we are very happy to have had your business, and this transaction has worked out very nicely, but we are a little puzzled.
While you were away, we checked you out and found that you are a multimillionaire.
What puzzles us is, why would you bother to borrow $5,000?
The blonde replies . . . ."Where else in New York City can I park my car for two weeks for only $15.41 and expect it to be there when I return?"
THE BET
Bob, a handsome dude, walked into a sports bar at 9:58 pm.
He sat down next to a beautiful blonde at the bar and stared up at the TV.
The 10 pm news was coming on.
The news crew was covering the story of a man on the ledge of a large building preparing to jump.
The blonde looked at Bob and said, "Do you think he'll jump?"
Bob said, "You know, I bet he'll jump."
The blonde replied, "Well, I bet he won't."
Bob placed a £20 bill on the bar and said, "You're on!"
Just as the blonde placed her money on the bar, the guy on the ledge did a swan dive off the building, falling to his death.
The blonde was very upset, but willingly handed her £20 to Bob, saying,
"Fair's fair. Here's your money."
Bob replied, "I can't take your money. I saw this earlier on the 5 pm news, and so I knew he would jump."
The blonde replied, "I did too, but didn't think he'd do it again."
Bob took the money.
WATCH DOGS
A girl was visiting her blonde friend, who had acquired two new dogs,
and asked her what their names were. The blonde responded by saying that
one was named Rolex and one was named Timex. Her friend said, "Whoever
heard of someone naming dogs like that?"
"HELLLOOOOOOO……," answered the blond. "They're watch dogs!"
DISTANCE
Two blondes living in Oklahoma were sitting on a bench talking, and one
blonde says to the other, "Which do you think is farther away… Florida
or the moon?"
The other blonde turns and says "Helloooooooooo, can you see Florida ?????"
EXPLAIN YOURSELF
A blind man wanders into an all girls biker bar by mistake.
He finds his way to a bar stool and orders some coffee.
After sitting there for a while, he yells to  the waiter, "Hey, you want to hear a blonde joke?"
The bar immediately falls absolutely silent.
In a very deep, husky voice, the woman next to him says, "Before you tell that joke, I think it is only fair — given that you are blind– that you should know five things:
1. The bartender is a blond girl with a baseball bat.
2. The bouncer is a blonde girl.
3. I'm a 6 foot tall, 175 lb. blonde woman with a black belt in karate.
4. The woman sitting next to me is blonde and a professional weight lifter.
5. The lady to your right is blonde and a professional wrestler.
Now, think about it seriously.
Do you still wanna tell that joke?"
The blind man thinks for a second, shakes his head, and mutters,
"No … Not if I'm gonna have to explain it five times.
GAP YEAR BLONDE
A blonde went into a world wide message centre to send a message to her mother overseas.
When the man told her it would cost £300, she exclaimed: "I don't have any money.
But I'd do ANYTHING to get a message to my mother."
The man arched an eyebrow (as we would expect).
"Anything?" he asked.
"Yes, yes, anything" the blonde promised.
"Well, then, Just follow me" said the man as he walked towards the next room.
The blonde did as she was told and followed the man.
" Come in and close the door" the man said.
She did.
He then said "Now get on your knees."
She did.
"Now take down my zipper."
She did.
"Now go ahead … take it out….." He said.
She reached in and grabbed it with both hands
Then paused.
The man closed his eyes and whispered ..
"Well … go ahead."
The blonde slowly brought her mouth closer to it and while holding it close to her lips, … ..tentatively said ….
"Hello. Mom, can you hear me?"
___________________________________________________
A young ventriloquist is touring Sweden and one night he's doing a show in a small fishing  town. With his dummy on his knee, going through his usual dumb blonde jokes.
Suddenly, a blonde woman in the fourth row stands on her chair and starts shouting, "I've heard enough of stupid blonde jokes. What makes you think you can stereotype Swedish blonde women that way?
"What does the colour of a woman's hair have to do with her worth as a human being? It's the like of you who keep women like me from being respected at work and in the community, and   from reaching our full potential as people. It's people like you that make others think all blondes are dumb! You and your kind continue to perpetuate discrimination against not only blondes, but women in general…pathetically all in the name humour!"
The embarrassed ventriloquist begins to apologise, and the blonde yells: "You stay out of this! I'm talking to that little shit on your lap."
________________________________________________
 Three blondes and a brunette are climbing a cliff, hanging onto the same safety rope. Suddenly, the rope slips and begins to break with the weight. One of the blondes says, "Someone will have to jump, in order to save all the others."
The brunette makes a long sappy speech about how she will jump to save the others. All the blondes started to clap at once.
_________________________________________________
A man who'd just died is delivered to a local mortuary wearing an expensive, expertly tailored black suit. The female blonde mortician asks the deceased's wife how she would like the body dressed. She points out that the man does look good in the black suit he is already wearing.
The widow, however, says that she always thought her husband looked his best in blue, and that she wants him in a blue suit. She gives the Blonde mortician a blank cheque and says, 'I don't care what it costs, but please have my husband in a blue suit for the viewing.'
The woman returns the next day for the wake. To her delight, she finds her husband dressed in a gorgeous blue suit with a subtle chalk stripe; the suit fits him perfectly.
She says to the mortician, 'Whatever this cost, I'm very satisfied. You did an excellent job and I'm very grateful. How much did you spend?'
To her astonishment, the blonde mortician presents her with the blank cheque. 'There's no charge,' she says.
'No, really, I must compensate you for the cost of that exquisite blue suit!' she says.
'Honestly, ma'am,' the blonde says, 'it cost nothing. You see, a deceased gentleman of about your husband's size was brought in shortly after you left yesterday, and he was wearing an attractive blue suit. I asked his wife if she minded him going to his grave wearing a black suit instead, and she said it made no difference as long as he looked nice.'
'So I just switched the heads.'
*****
A blonde went into a world wide message centre to send a message to her mother overseas.
When the man told her it would cost $300, she exclaimed: "I don't have any money."
But I'd do ANYTHING to get a message to my mother."
The man arched an eyebrow (as we would expect). "Anything?" he asked.
"Yes, yes, anything" the blonde promised.
Well, then, "Just follow me" said the man as he walked towards the next room.
The blonde did as she was told and followed the man.
"Come in and close the door" the man said. She did.
He then said, "Now get on your knees."
She did.
"Now take down my zipper."
She did.
"Now go ahead … Take it out….", he said.
She reached in and grabbed it with both hands.
Then paused.
The man closed his eyes and whispered, "Well…go ahead."
The blonde slowly brought her mouth closer to it and while holding it close to her lips tentatively said, "Hello. Mum, can you hear me?"
*****
I understand that the A12 is the main trunk road in Essex. As a trucker stops for a red light on the A12 a blonde catches up. She jumps  out of her car, runs up to his truck, and knocks on the door. The trucker lowers the window, and she says, "Hi, my name is Heather, and you are losing some of your load!"
The trucker ignores her and proceeds down the street. When the truck stops for another red light, the girl catches up again. She jumps out of Her car runs up and knocks on the door. Again, the trucker lowers the window.
As if they've never spoken, the blonde says brightly, "Hi, my name is Heather, and you are losing some of your load!"
Shaking his head, the trucker ignores her again and continues down the street. At the third red light, the same thing happens again.
All out of breath, the blonde gets out of her car, runs up, knocks on the truck door. The trucker lowers the window. Again she says, "Hi, my name is Heather, and you are losing some of your load!"
When the light turns green the trucker revs up and races to the next light. When he stops this time, he hurriedly gets out of the truck, and runs back to the blonde. He knocks on her window, and as she lowers it, he says, "Hi, my name is Kevin, it's winter and I'm driving a  gritter…"