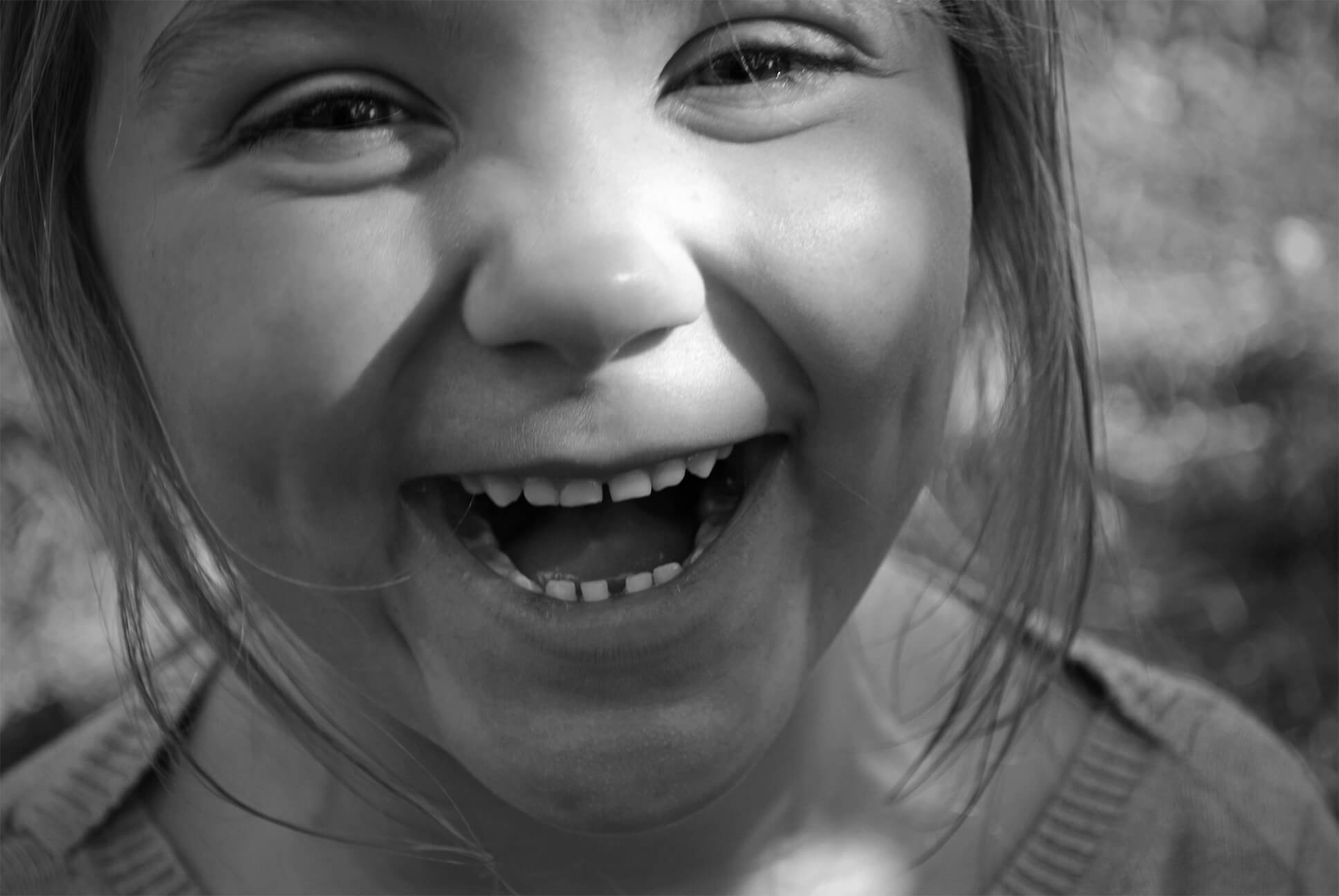 Donate to Marie Curie Cancer Care
I was driving with my three young children one warm summer evening when a woman in the convertible ahead of us stood up and waved. She was stark naked! As I was reeling from the shock, I heard my 5-year-old shout from the back seat, 'Mom, that lady isn't wearing a seat belt!'
*****
On the first day of school, a first-grader handed his teacher a note from his mother. The note read, 'The opinions expressed by this child are not necessarily those of his parents.'
*****
A woman was trying hard to get the ketchup out of the jar. During her struggle the phone rang, so she asked her 4-year-old daughter to answer it. "Mommy can't come to the phone to talk to you right now. She's hitting the bottle."
*****
 A little boy got lost at the YMCA and found himself in the women's locker room. When he was spotted, the room burst into shrieks, with ladies grabbing towels and running for cover. The little boy watched in amazement and then asked,
'What's the matter, haven't you ever seen a little boy before?'
*****
While taking a routine vandalism report at an elementary school, I was interrupted by a little girl about 6-years-old. Looking up and down at my uniform. She asked, "Are you a cop?"
"Yes," I answered and continued writing the report.
"My mother said if I ever needed help I should ask the police. Is that right?"
"Yes, that's right," I told her.
"Well then," she said as she extended her foot toward me, "would you please tie my shoe?'
*****
While working for an organisation that delivers lunches to elderly shut-ins, I used to take my 4-year-old daughter on my afternoon rounds. She was unfailingly intrigued by the various appliances of old age, particularly the canes, walkers and wheelchairs.
One day I found her staring at a pair of false teeth soaking in a glass. As I braced myself for the inevitable barrage of questions, she merely turned and whispered, "The tooth fairy will never believe this!"
*****
A little girl was watching her parents dress for a party. When she saw her dad donning his tuxedo, she warned, "Daddy, you shouldn't wear that suit."
"And why not, darling?"
"You know that it always gives you a headache the next morning."
*****
While walking along the sidewalk in front of his church, our minister heard the intoning of a prayer that nearly made his collar wilt. Apparently, his 5-year-old son and his playmates had found a dead robin.
Feeling that a proper burial should be performed, they had secured a small box and cotton batting, then dug a hole and made ready for the disposal of the deceased. The minister's son was chosen to say the appropriate prayers and with
sonorous dignity intoned his version of what he thought his father always said, "Glory be unto the Faaather, and unto the Sonnn, and into the hole he goooes."
*****
A little girl had just finished her first week of school. "I'm just wasting my time," she said to her mother. "I can't read, I can't write, and they won't let me talk!"
*****
A little boy opened the big family Bible. He was fascinated as he fingered through the old pages. Suddenly, something fell out of the Bible. He picked up the object and looked at it. What he saw was an old leaf that had been pressed in between the pages. "Mama, look what I found," the boy called out.
"What have you got there, dear?"
With astonishment in the young boy's voice, he answered, "I think it's Adam's underwear!"
*****
A nursery school pupil told his teacher he'd found a cat, but it was dead. "How do you know that the cat was dead?" she asked her pupil.
"Because I pissed in its ear and it didn't move," answered the child innocently.
"You did WHAT?" the teacher exclaimed in surprise.
"You know," explained the boy, "I leaned over and went 'Pssst' and it didn't move."
*****
A small boy is sent to bed by his father. Five minutes later, "Da-ad…."
"What?"
"I'm thirsty. Can you bring a drink of water?"
"No, you had your chance. Lights out."
Five minutes later: "Da-aaaad….."
"WHAT?"
"I'm THIRSTY. Can I have a drink of water?"
"I told you NO! If you ask again, I'll have to smack you!"
Five minutes later…"Daaaa-aaaad….."
"WHAT!"
"When you come in to smack me, can you bring a drink of water?"
*****
An exasperated mother, whose son was always getting into mischief, finally asked him, "How do you expect to get into Heaven?"
The boy thought it over and said, "Well, I'll run in and out and in and out and keep slamming the door until St. Peter says, "For Heaven's sake, Dylan, come in or stay out!""
*****
One summer evening during a violent thunderstorm a mother was tucking her son into bed. She was about to turn off the light when he asked with a tremor in his voice, "Mummy, will you sleep with me tonight?"
The mother smiled and gave him a reassuring hug. "I can't dear," she said. "I have to sleep in Daddy's room."
A long silence was broken at last by his shaky little voice, "The big sissy."
*****
It was that time, during the Sunday morning service, for the children's sermon. All the children were invited to come forward. One little girl was wearing a particularly pretty dress and, as she sat down, the minister leaned over and said, "That is a very pretty dress. Is it your Easter Dress?"
The little girl replied, directly into the minister's clip-on microphone, "Yes, and my Mum says it's a bitch to iron."
*****
When I was six months pregnant with my third child, my three year old came into the room when I was just getting ready to get into the shower. She said, "Mummy, you are getting fat!"
I replied, "Yes, honey, remember Mummy has a baby growing in her tummy."
"I know," she replied, "but what's growing in your bum?"
*****
A little boy was doing his math homework.He said to himself, "Two plus five, that son of a bitch is seven.
Three plus six, that son of a bitch is nine…."
His mother heard what he was saying and gasped, "What are you doing?"
The little boy answered, "I'm doing my math homework, Mum."
"And this is how your teacher taught you to do it?" the mother asked.
"Yes," he answered.
Infuriated, the mother asked the teacher the next day, "What are you teaching my son in math?"
The teacher replied, "Right now, we are learning addition."
The mother asked, "And are you teaching them to say two plus two, that son of a bitch is four?"
After the teacher stopped laughing, she answered, "What I taught them was, two plus two, THE SUM OF WHICH, is four."
*****
One day the first grade teacher was reading the story of Chicken Little to her class. She came to the part of the story where Chicken Little tried to warn the farmer. She read, "… and so Chicken Little went up to the farmer and said,
'The sky is falling, the sky is falling!'"
The teacher paused then asked the class, "And what do you think that farmer said?"
One little girl raised her hand and said, "I think he said:
'Holy Moses! A talking chicken!"
The teacher was unable to teach for the next ten minutes.
*****
A certain little girl, when asked her name, would reply, "I'm Mr Sugarbrown's daughter."
Her mother told her this was wrong, she must say, "I'm Jane Sugarbrown."
The vicar spoke to her in Sunday school, and said, "Aren't you Mr. Sugarbrown's daughter?"
She replied, "I thought I was, but mother says I'm not."
*****
A little girl asked her mother, "Can I go outside and play with the boys?"
Her mother replied, "No, you can't play with the boys, they're too rough."
The little girl thought about it for a few moments and asked, "If I can find a smooth one, can I play with him?"
*****
A little girl goes to the barber shop with her father. She stands next to the barber chair, while her dad gets his hair cut, eating a snack cake The barber says to her, "Sweetheart, you're gonna get hair on your muffin."
She says, "Yes, I know, and I'm gonna get boobs too."
*****
"Until I was thirteen, I thought my name was SHUT UP."
Joe Namath
*****
GREAT TRUTHS ABOUT LIFE THAT LITTLE CHILDREN HAVE LEARNED
No matter how hard you try, you can't baptise cats.
When your mum is mad at your dad, don't let her brush your hair.
If your sister hits you, don't hit her back. They always catch the second person.
Never ask your 3-year old brother to hold a tomato.
You can't trust dogs to watch your food.
Don't sneeze when someone is cutting your hair.
Never hold a Dust-Buster and a cat at the same time.
You can't hide a piece of broccoli in a glass of milk.
Don't wear polka-dot underwear under white shorts.
The best place to be when you're sad is Grandma's lap.
*****
KIDS IN CHURCH
3-year-old Reese: "Our Father, Who does art in heaven, Harold is His name. Amen."
A little boy was overheard praying: "Lord, if you can't make me a better boy, don't worry about it. I'm having a real good time like I am."
After the christening of his baby brother in church, Jason sobbed all the way home in the back seat of the car. His father asked him three times what was wrong. Finally, the boy replied, "That preacher said he wanted us brought up in a Christian home, and I wanted to stay with you guys."
One particular four-year-old prayed, "And forgive us our trash baskets as we forgive those who put trash in our baskets."
A Sunday school teacher asked her children as they were on the way to church service, "And why is it necessary to be quiet in church?"
One bright little girl replied, "Because people are sleeping."
A mother was preparing pancakes for her sons, Kevin 5, and Ryan, 3. The boys began to argue over who would get the first pancake. Their mother saw the opportunity for a moral lesson.
"If Jesus were sitting here, He would say, "Let my brother have the first pancake, I can wait"
Kevin turned to his younger brother and said, "Ryan , you be Jesus!"
A father was at the beach with his children when the four-year-old son ran up to him, grabbed his hand, and led him to the shore where a seagull lay dead in the sand.
"Daddy, what happened to him?" the son asked.
"He died and went to Heaven," the Dad replied.
The boy thought a moment and then said, "Did God throw him back down?"
A wife invited some people to dinner. At the table, she turned to their six-year-old daughter and said, "Would you like to say the blessing?"
"I wouldn't know what to say," the girl replied.
"Just say what you hear Mommy say," the wife answered.
The daughter bowed her head and said, "Lord, why on earth did I invite all these people to dinner?"