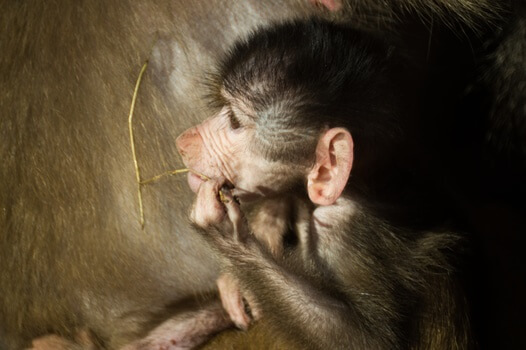 Donate to Marie Curie Cancer Care
Mimi the monkey was frightened of heights
and too scared to climb up tall trees.
Her mother was worried and wanted to help,
and begged her to, "try just once, please!"
But Mimi would watch while the branches all swayed
when her monkey friends swung to and fro.
"Come join us, young Mimi," they called. "It's great fun!"
But Mimi just sighed and said, "No!"
Mimi was scared if she jumped from one branch,
she'd fall down before reaching another.
"Watch us," her friends said. "It's easy as pie"
"Try to climb, please," was the plea from her mother.
"I'm sure I'd feel giddy on top of a tree,
each time I looked down at the ground.
I like it down here where I'm safe," Mimi said.
then she heard a strange hiss hissing sound.
"Whatever's that noise?" Mimi wanted to know.
"It's not gentle rain or a breeze,
or birds singing sweetly, or lions who roar."
"Oh no!" Mother cried. "Come here, please!'
It was then Mimi noticed a slithering snake
and "hiss hiss" was all it could say.
Then as it moved nearer, it poked out its tongue.
Mimi screamed then Put it away!
"Poking your tongue out is really most rude.
It's something you never should do."
But the long wriggly snake poked its tongue out again,
Mimi's mum called, "Climb up here, please do!
"I want my mummy," cried Mimi with fear.
"That snakes getting too close to me."
Then without even thinking – quick as a flash,
she climbed to the top of that tree!
She didn't feel giddy or fall off a branch
and she jumped through the air with great ease.
At last she was happy and not scared to climb –
so her small brother said, "Teach me, please!"