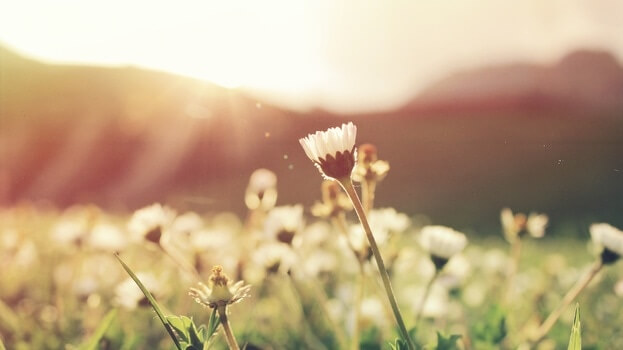 Donate to Marie Curie Cancer Care
Home Page Search Poetic Expressions  Tell a Friend about Poetic Expressions Contact Poetic Expressions
You can shed tears that she is gone,
Or you can smile because she has lived
You can close your eyes and pray that she will come back,
Or you can open your eyes and see all that she has left
Your heart can be empty because you can't see her
Or you can be full of the love that you shared
You can turn your back on tomorrow and live yesterday
Or you can be happy for tomorrow because of yesterday
You can remember her and only that she is gone
Or you can cherish her memory and let it live on
You can cry and close your mind, be empty and turn your back
Or you can do what she would want: smile, open your eyes, love and go on.
Written 1981
David Harkins 1959 –
Silloth, Cumbria, UK
THIS IS ONE OF THE MOST VISITED PAGES ON WWW.POETICEXPRESSIONS.CO.UK PLEASE 'TELL A FRIEND', MENTION THE SITE IN YOUR WORK, OR SEND A DONATION TO MARIE CURIE.  THANKS and TAKE CARE.
PLEASE DO NOT FORGET MARIE CURIE http://www.justgiving.com/poeticexpressions
Interesting Foot Note:
Included by the Queen on the order of service for the Queen Mother's funeral on Tuesday 9th April 2002, the poem 'She Is Gone' was credited to 'Anon'.
Her Majesty was said to have encountered the work at the funeral of the late" Dowager Viscountess De L'Isle, whose family had found the poem in a small anthology published in 1999.
After the Queen Mother's funeral much effort went into attempts to identify the author, with attributions going to, among others Immanuel Kant and Joyce Grenfell, before the author was discovered to be former baker David Harkins from Cumbria.
Following the Queen Mother's Funeral both The BBC and The Times contacted Poetic Expressions but we were unable to help.  We did have the poem of that title on our site as from late 2001, but we had no idea at that time who had written it. We had found the untitled poem on an order of funeral service sheet that a kind friend had sent in.  We titled it 'She is Gone' and we also modified it for a masculine subject 'He is Gone'.
As it turns out David Harkins had written the piece in the early eighties, though not as a funeral oration, but in homage to an unrequited love.
David Harkins wrote to The Daily Mail on Tuesday January 14th 2003 as follows:
I was 23 when I first met Anne LLoyd, my inspiration for the poem I called Remember Me. She was 16 and didn't know me, but had seen her about and knocked on her door one evening in November 1981.  Anne answered, and I introduced myself as a painter (painting was a hobby of mine back then) and asked her to pose. She agreed, and I returned on the Thursday evening, when I made feeble attempts to sketch Anne.  This proved difficult as her mother was present throughout.
Anne posed for me about eight times, and we met regularly for a couple of years and talked a great deal, though we never even kissed, which is probably why I poured all my feelings about her into my poetry.
I completed Remember Me in about March 1982, but until last year none of my poems received any recognition.  Pam, a one act play from 1987, was my last piece of work inspired by Anne.
Shortly afterwards I met Jayne, my wife, and I have not seen Anne since.  My writing has dried up and I'm now a painter selling my works on the internet.
David Harkins, Silloth, Cumbria.
Should you ever be interested in the power of the internet you need only type into any of the many search engines 'You can shed tears that he is gone' and you will find that poem, in its masculine form, in several places and all presumably originally found on www.poeticexpressions.co.uk
Further Foot Note:
News & Star 12/09/2002
I wrote the Queen Mum's funeral poem
By Chris Musson
THE mystery author of a poem which was read out at the Queen Mother's funeral can now be revealed as a Cumbrian man who wrote it more than 20 years earlier when he was a young bakery worker.
The poem was recited at the royal funeral earlier this year and sparked a glut of media interest because of its simple, upbeat nature – and mystery author.
The Queen had found the poem while leafing through old memorial service books and she chose it to be read at her mother's funeral at Westminster Abbey in April, where it struck a chord with millions of mourners.
Today the News & Star can reveal that Silloth man David Harkins wrote the poem in 1981 while working at Robertson's bakery in Durranhill, Carlisle.  Mr Harkins, 43, has since received a letter of thanks from the Prince of Wales.  The discovery finally ends a nationwide media hunt for the poem's author.
Mr Harkins, who now works as an artist selling paintings over the internet, said he "couldn't believe his eyes" when he saw his poetry published in newspapers after the funeral. He had sent the original manuscript of the poem to Prince Charles, and St James's Palace replied thanking Mr Harkins for explaining its origin.
He said: "I wrote it in 1981. It was about a girl and I called it Remember Me. Since then, it's been changed to suit different people and also altered slightly for funerals. I was shocked. I only found out about it at the time of the Queen Mother's funeral and I couldn't believe it. My wife Jayne and I were reading the newspapers and there it was. She said to me something like 'that's your poem!'. There were changes but they were just words – a word here and a word there. So I sent the original copy to Prince Charles in May and got a lovely letter of reply."
The reply from Prince Charles' then private secretary, Stephen Lamport, thanks Mr Harkins for providing the history of the "passage, which captured the hearts of so many people when it was published as part of Queen Elizabeth's funeral service".
At the time the poem was written, he was working at Robertson's bakery, while living in Scalegate Road, Upperby. Mr Harkins said: "I laugh about it because death is not what it's about. It wasn't written for a funeral. I wrote it about a girl I lusted after but she couldn't stand the sight of me.
"It was nothing to do with anyone dying but at the same time, I am humbled by the fact that anyone should use it at a funeral, especially for the Queen Mother.
"It was straight from the heart and when I think about it, I'm both proud and not proud. I have sent it to people and they always try to put it into poetry but it isn't. It was just poetic prose."
It is thought Remember Me – one of many pieces Mr Harkins has sent to publishers and newspapers over the years – found its way onto the Internet and into memorial booklets like the one spotted by the Queen.
After the funeral, the poem was subjected to the scrutiny of the national media, with some critics ridiculing its apparent lack of literary merit. The reply from the Prince of Wales's office continued: "I have no doubt that it will be reproduced on many occasions over the years to come. The Prince of Wales has asked me to send you his very best wishes."
Chris Musson Reporter, The Cumberland News / News & Star.
Further interesting footnote:
Twenty years ago a shy, lovelorn Cumbrian baker, David Harkins, wrote a poem. This year, the Queen read it out at her mother's funeral. Matt Seaton hears his extraordinary tale
http://www.guardian.co.uk/books/2002/sep/16/artsfeatures.poetry
Extract from the article by Matt Seaton, The Guardian, Monday 16 September 2002:
"'The first I knew of it was during the week of the Queen Mother's funeral. We read it in the Times. The words were slightly different, but there it was." The "it" in question is the poem chosen by the Queen to be read at the funeral of the Queen Mother. Reportedly, the Queen had read the lines – entitled She is Gone and credited only to "Anon" – when she was sent a copy of the order of service for the funeral of the late Dowager Viscountess De L'Isle, whose family had found the poem in a small anthology published in 1999. Evidently, the Queen was touched by its simple sentiments and slightly upbeat tone.
Such was the popular mood (remember the queues across the bridges near Westminster Abbey) that the words of the poem, so plain as scarcely to be poetic, seemed to strike a chord. Not since Auden's Stop All the Clocks in the film Four Weddings and a Funeral had a piece of funerary verse made such an impression on the nation. In the days immediately after the service, there was frantic correspondence and speculation about the poem's possible provenance. "Systems crashed and telephone lines were blocked at the Times," reported columnist Philip Howard, and the lines were attributed variously to Immanuel Kant, Joyce Grenfell and nameless Native Americans. "Anon" seemed the best bet.
But now, by way of an epilogue, it has emerged that the poem was written by David Harkins, a former factory worker and motorway service-station cleaner from Cumbria who now makes a living as an artist, chiefly by selling nude paintings of his wife on the internet. So how did Harkins feel when he saw his words published on this most grave and ceremonial of state occasions?
"I was shocked. At first, I couldn't believe it," he says. "I felt proud, humbled. I wasn't aware that people were using it for words of comfort when they'd lost loved ones."
The original version, written 20 years ago and then entitled Remember Me, was never intended as a work of condolence. Rather, it was written in the spirit of unrequited love.
"I was 22, 23 years old. I was terribly shy," he says, in his soft Cumbrian accent and slightly piping voice. "I became obsessed with a girl, but I was very intimidated. Rather than ask her out, I poured it all into poetry."
Did he never tell his love? "She knew how I felt, but she wasn't interested."
At the time, Harkins was working in the same Carlisle bakery factory as his father. The second of four brothers, he loved poetry and paintings as a young man. Although these artistic interests tended to set him apart in his working-class milieu, they were also his consolation, he says, for his shyness. He wanted to go to art college, an ambition never realised. "My family needed the money. I was obliged to work," he says. "But I also lacked the courage. I'd say, 'I'm going to get a flat.' My mum would say, 'And who's going to make your bed then?' And that would be that. I had no confidence."
Life was a slog: he worked 12 hours a day, six days a week, in the bakery. "At least the money was good," he says; it gave him the means to travel down to London to see the ballet or visit the Tate. One year, he visited Paris and saw the Louvre. He spent the rest of his time in his bedroom trying to write poems, plays and novels.
"I used to watch the South Bank Show and imagine myself being interviewed by Melvyn Bragg," he says. "I wanted to be the next Harold Pinter. But I never got beyond Act 1, Scene 1."
This Billy Liar-esque existence was interrupted in 1985 when he and his father were sacked for stealing a loaf of bread; Harkins spent the next two-and-a-half years out of work. Still he wrote, but without success. He sent various poems, including Remember Me, to numerous magazines and publishers. The nearest he came to literary achievement was when the Sunday Times magazine bought a piece he'd written for its "Day in the Life" slot. It never ran.
But it was during this period that Harkins' verse of forlorn love went out into the world, was lost to literary culture for several years, only to re-emerge as a poem of consolation to the bereaved. Harkins used to type his name at the foot of every poem, so somewhere down the line someone must have retitled and doctored the poem and decided it should be "Anon" – the guilty editorial meddling, one might speculate, of an anthologist who no longer had any idea who David Harkins was, nor how to find him.
In 1987, the shy but dogged artist finally completed a one-act play, entitled Pam. In a rare entrepreneurial fit, Harkins formed his own theatre company with a friend to direct and a young woman to play the female lead. Harkins himself played the other part.
"We ran for one night at a community centre," he says. "There were 16 people in the audience. Ten of them were my family."
The very next day he started a new job, in Cavray's food factory in Carlisle. That same August evening he met Jane. Buoyed up by the "success" of his play, he found the confidence to ask her out. She was his first real girlfriend, he says. They married in October and have been happily married since. He gave up writing immediately – "when I found what I was really looking for" – and worked either in the factory, or as a cleaner for several years. They have a son, Jonathan, aged 12, who has severe learning difficulties and is looked after by Jane.
The family moved three years ago to Silloth, a few miles along the coast from Carlisle, and live in a three-bed semi, stacked with paintings. Ah yes, the paintings. He started in 1997 – "I just needed to express myself."
He was able to paint more when a period of ill-health forced him to give up work, and last year had a show at the library in Carlisle. His subjects are almost exclusively nudes, which may have something to do with his new-found success. In the past three months, he has sold enough to come off benefits. His wife is his main sitter. Doesn't she mind being "on view" in his pictures?
"Not at all," he says. "She's a martyr to art."
But how does she feel about posing for him?
"Oh, fine – she usually falls asleep."
But who could begrudge David Harkins his late recognition?
His story is a kind of triumph of art over life. Up to a point, he – ever modest – would say, "I was never a good writer, and my poetry wasn't very good either. I know that," he says.
"I'm not bitter at all. I just wanted to put the record straight."
And so he has. Poetic justice.
THIS IS ONE OF THE MOST VISITED PAGE ON WWW.POETICEXPRESSIONS.CO.UK PLEASE 'TELL A FRIEND', MENTION THE SITE IN YOUR WORK, OR SEND A DONATION TO MARIE CURIE.  THANKS and TAKE CARE.