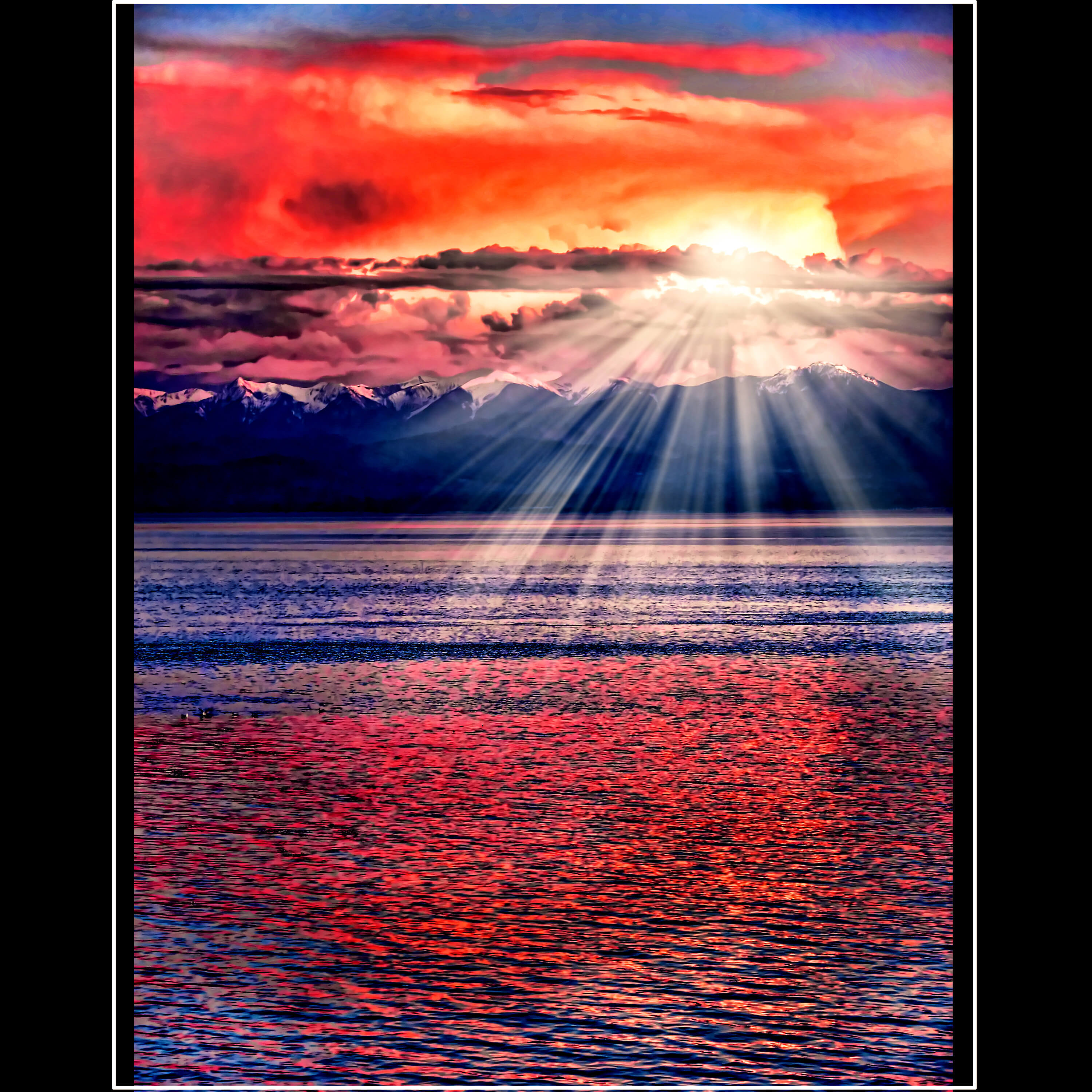 Yes we can!
We have created this special page of hope called 'Yes we can' to include all the positive messages which help illustrate CHANGE in a positive and reachable manner.
Hope you enjoy this gathering which also includes just about all we know about smiling.
_________________________________
CHANGE ALWAYS COMES BEARING GIFTS
____________________________
What would you attempt today if you knew you could NOT fail?
____________________________
"Never doubt that a small group of thoughtful, committed people can change the world.
Indeed, it is the only thing that ever has." – Margaret Mead
______________________________________
Funny how simple it is for people to trash different ways of living and
believing and then wonder why the world is going wayward.
Funny how you can send a thousand 'jokes' by e-mail and they
spread like wildfire, but when you start sending messages regarding life
choices, people think twice about sharing.
Funny how the lewd, crude, vulgar and obscene pass freely through
cyberspace, but the public discussion of morality, beliefs and decency
is suppressed in the school and the workplace.
Funny isn't it?
Funny how when you go to forward this message you will not send it
to many on your address list because you're not sure what they
believe, or what they will think of you for sending it to them.
Funny how I can be more worried about what other people think of
me than what I think of me.
Funny isn't it!
Sad actually – we can all do better.
Yes we can!
__________________________
In Brooklyn, New York, Chush is a school that caters to learning disabled children. Some children remain in Chush for their entire school career, while others can be main-streamed into conventional schools.
At a Chush fund-raising dinner, the father of a Chush child delivered a speech that would never be forgotten by all who attended.
After extolling the school and its dedicated staff, he cried out, "Where is the perfection in my son Shaya? Everything God does is done with perfection.
But my child cannot understand things as other children do.
My child cannot remember facts and figures as other children do.
Where is God's perfection?
The audience was shocked by the question, pained by the father's anguish and stilled by the
piercing query. "I believe," the father answered, "that when God brings a child like this into the world, the perfection that he seeks is in the way people react to this child."
He then told the following story about his son Shaya:
One afternoon, Shaya and his father walked past a park where some boys Shaya knew were playing baseball. Shaya asked, "Do you think they will let me play?" Shaya's father knew that his son was
not at all athletic and that most boys would not want him on their team. But Shaya's father understood that if his son was chosen to play it would give him a comfortable sense of belonging.
Shaya's father approached one of the boys in the field and asked if Shaya could play.
The boy looked around for guidance from his team-mates.
Getting none, he took matters into his own hands and said "We are losing by six runs
and the game is in the eighth inning. I guess he can be on our team and we'll try to put him up to bat in the ninth inning."
Shaya's father was ecstatic as Shaya smiled broadly. Shaya was told to put on a glove and go out to play short centre field. In the bottom of the eighth inning, Shaya's team scored a few runs but was still behind by three. In the bottom of the ninth inning, Shaya's team scored again and now with two outs and the bases loaded with the potential winning run on base. Shaya was scheduled to be up.
Would the team actually let Shaya bat at this juncture and give away their chance to win the game? Surprisingly, Shaya was given the bat. Everyone knew that it was all but impossible because Shaya didn't even know how to hold the bat properly, let alone hit with it. However as Shaya stepped up to the
plate, the pitcher moved a few steps to lob the ball in softly so Shaya should at least be able to make contact. The first pitch came and Shaya swung clumsily and missed. One of Shaya's team mates came up to Shaya and together they held the bat and faced the pitcher waiting for the next pitch. The pitcher again took a few steps forward to toss the ball softly toward Shaya. As the pitch came in, Shaya and his team-mate swung at the ball and together they hit a slow ground ball to the pitcher.
The pitcher picked up the soft grounder and could easily have thrown the ball to the first baseman. Shaya would have been out and that would have ended the game. Instead, the pitcher took
the ball and threw it on a high arc to right field, far beyond reach of the first baseman. Everyone started yelling, "Shaya, run to first. Run to first."
Never in his life had Shaya run to first. He scampered down the baseline wide-eyed and startled. By the time he reached first base, the right fielder had the ball. He could have thrown the ball to the second baseman who would tag out Shaya, who was still running. But the right fielder understood what the pitcher's intentions were, so he threw the ball high and far over the Third baseman's head. Everyone yelled, "Run to second, run to second." Shaya ran towards second base as the runners ahead of him deliriously circled the bases towards home. As Shaya reached second base, the opposing short stop ran to him, turned him in the direction of third base and shouted, "Run to third." As Shaya rounded third, the boys from both teams ran behind him screaming, "Shaya run home." Shaya ran home, stepped on home plate and all 18 boys lifted him on their shoulders and made him the hero, as he had just hit a "grand slam" and won the game for his team.
"That day," said the father softly with tears now rolling down his face, "those 18 boys reached their level of God's perfection."
_________________________
We were the only family with children in the restaurant. I sat Erik in a high chair and noticed everyone was quietly eating and talking. Suddenly, Erik squealed with glee and said, "Hi there." He pounded his fat baby hands on the highchair tray. His eyes were crinkled in laughter and his mouth was bared in a toothless grin, as he wriggled and giggled with merriment.
I looked around and saw the source of merriment.
It was a man whose pants were baggy with a zipper at half-mast
and his toes poked out of would-be shoes. His shirt was dirty and his hair was uncombed and unwashed. His whiskers were too short to be called a beard and his nose was so varicose it looked like a road map.
We were too far from him to smell, but I was sure he smelled.
His hands waved and flapped on loose wrists.
"Hi there, baby; Hi there, big boy. I see ya, buster," the man said to Erik. My husband and I exchanged looks, "What do we do?" Erik continued to laugh and answer, "Hi, hi there." Everyone in the restaurant noticed and looked at us and then at the man. The old geezer was
creating a nuisance with my beautiful baby. Our meal came and the man began shouting from across the room, "Do ya patty cake? Do you know peek-a-boo? Hey, look, he knows peek-a-boo."
Nobody thought the old man was cute. He was obviously drunk. My husband and I were embarrassed. We ate in silence; all except for Erik, who was running through his repertoire for the admiring skidrow bum, who in turn, reciprocated with his cute comments.
We finally got through the meal and headed for the door. My husband went to pay the check and told me to meet him in the parking lot. The old man sat poised between me and the door.
"Lord, just let me out of here before he speaks to me or Erik," I prayed.
As I drew closer to the man, I turned my back trying to sidestep him and avoid any air he might be breathing. As I did, Erik leaned over my arm, reaching with both arms in a baby's "pick-me-up" position. Before I could stop him, Erik had propelled himself from my arms to the man's.
Suddenly a very old smelly man and a very young baby consummated their love relationship. Erik in an act of total trust, love, and submission laid his tiny head upon the man's ragged shoulder. The man's eyes closed, and I saw tears hover beneath his lashes. His aged hands full of grime, pain, and hard labour, cradled my baby's bottom and stroked his back.
No two beings have ever loved so deeply for so short a time. I stood awestruck.
The old man rocked and cradled Erik in his arms and his eyes opened and set squarely on mine. He said in a firm commanding voice, "You take care of this baby." Somehow I managed, "I will," from a throat that contained a stone. He pried Erik from his chest unwillingly, longingly, as though he were in pain. I received my baby, and the man said,
"God bless you, ma'am, you've given me my Christmas gift."
I said nothing more than a muttered thanks.
With Erik in my arms, I ran for the car. My husband was wondering why I was crying and holding Erik so tightly, and why I was saying,
"My God, my God, forgive me."
I had just witnessed Christ's love shown through the innocence of a tiny child who saw no sin, who made no judgement; a child who saw a soul, and a mother who saw a suit of clothes.
I was a Christian who was blind, holding a child who was not. I felt it was God asking, "Are you willing to share your son for a moment?" when He shared His for all eternity.
The ragged old man, unwittingly, had reminded me, "To enter the Kingdom of God, we must become as little children."
__________________________
A smile costs nothing, but gives a lot.
It enriches those who receive it without making poorer those who give it.
A smile takes only a moment, but the memory of it can last forever.
No one is so rich, or so mighty, that they can get a long without a smile.
And no one is so poor that they cannot be made richer by a smile.
A smile creates happiness in the home, fosters goodwill in business and is the
counter sign of friendship.
A smile brings rest to the weary, cheer to the discouraged, sunshine to the sad and is nature's best cure for trouble
Yet it cannot be bought, begged, borrowed, or stolen for it is of no value to anyone until it is given away.
Some people are too tired to give a smile so give them one of yours as no one needs a smile so much as he who has no more of his own to give.
_______________________________
There are moments in life when you miss someone so much that you just want to pick them from your dreams and hug them for real!
When the door of happiness closes, another opens; but often times we look so long at the closed door that we don't see the one, which has been opened for us.
Don't go for looks; they can deceive.
Don't go for wealth; even that fades away.
Go for someone who makes you smile, because it takes only a smile to make a dark day seem bright.
Find the one that makes your heart smile.
Dream what you want to dream; go where you want to go; be what you want to be, because you have only one life and one chance to do all the things you want to do.
You need enough happiness to make you sweet, enough trials to make you strong, enough sorrow to keep you human and enough hope to make you happy.
The happiest of people don't necessarily have the best of everything; they just make the most of everything that comes along their way.
The brightest future will always be based on a forgotten past; you can't go forward in life until you let go of your past failures and heartaches.
When you were born, you were crying and everyone around you was smiling.
Live your life so at the end, you're the one who is smiling and everyone around you is crying.
Don't count the years.
Count the memories.
Life is not measured by the number of breaths we take; but by the moments that take our breath away.
______________________
One day, when I was a freshman in high school, I saw a kid from my class walking home from school.
His name was Kyle. It looked like he was carrying all of his books.
I thought to myself, "Why would anyone bring home all his books on a Friday? He must really be a nerd."
I had quite a weekend planned (parties and a football game with my friends tomorrow afternoon), so I shrugged my shoulders and went on.
As I was walking, I saw a bunch of kids running toward him.
They ran at him, knocking all his books out of his arms and tripping him so he landed in the dirt.
His glasses went flying, and I saw them land in the grass about ten feet from him.
He looked up and I saw this terrible sadness in his eyes. My heart went out to him.
So, I jogged over to him and as he crawled around looking for his glasses, I saw a tear in his eye.
As I handed him his glasses, I said, "Those guys are jerks. They really should get lives."
He looked at me and said, "Hey thanks!" There was a big smile on his face.
It was one of those smiles that showed real gratitude. I helped him pick up his books, and asked him where he lived.
As it turned out, he lived near me, so I asked him why I had never seen him before.
He said he had gone to private school before now. I would have never hung out with a private school kid before.
We talked all the way home, and I carried some of his books. He turned out to be a pretty cool kid.
I asked him if he wanted to play a little football with my friends. He said yes.
We hung out all weekend and the more I got to know Kyle, the more I liked him, and my friends thought the same of him.
Monday morning came, and there was Kyle with the huge stack of books again.
I stopped him and said, "Boy, you are gonna really build some serious muscles with this pile of books everyday!"
He just laughed and handed me half the books.
Over the next four years, Kyle and I became best friends.
When we were seniors, we began to think about college.
Kyle decided on Georgetown, and I was going to Duke.
I knew that we would always be friends, that the miles would never be a problem.
He was going to be a doctor, and I was going for business on a football scholarship.
Kyle was valedictorian of our class. I teased him all the time about being a nerd.
He had to prepare a speech for graduation.
I was so glad it wasn't me having to get up there and speak.
Graduation day, I saw Kyle. He looked great.
He was one of those guys that really found himself during high school.
He filled out and actually looked good in glasses.
He had more dates than I had and all the girls loved him. Boy, sometimes I was jealous.
Today was one of those days. I could see that he was nervous about his speech.
So, I smacked him on the back and said, "Hey, big guy, you'll be great!"
He looked at me with one of those looks (the really grateful one) and smiled. "Thanks," he said.
As he started his speech, he cleared his throat, and began.
"Graduation is a time to thank those who helped you make it through those tough years.
Your parents, your teachers, your siblings, maybe a coach…but mostly your friends.
I am here to tell all of you that being a friend to someone is the best gift you can give them.
I am going to tell you a story."
I just looked at my friend with disbelief as he told the story of the first day we met.
He had planned to kill himself over the weekend.
He talked of how he had cleaned out his locker so his Mom wouldn't have to do it later and was carrying his stuff home.
He looked hard at me and gave me a little smile.
"Thankfully, I was saved. My friend saved me from doing the unspeakable."
I heard the gasp go through the crowd as this handsome, popular boy told us all about his weakest moment.
I saw his Mom and Dad looking at me and smiling that same grateful smile.
Not until that moment did I realize it's depth.
Never underestimate the power of your actions.
With one small gesture you can change a person's life.
For better or for worse.
God puts us all in each other's lives to impact one another in some way.
Look for God in others.
_________________________________________
Mum's Poem to Kirstin
Your eyes were the first thing I noticed
Large and bright, though apparently unseeing.
Ready to face whatever lay ahead of you.
Your hair next.
I had prayed for a little girl with red hair.
I got my wish.
You got your feisty temperament.
What have we been through since that Birth Day?
Such emotions, such battles, such love.
You were my firstborn
Special in so many ways.
Sometimes needing me more than I could bear
Always loving me unconditionally
Forgiving me my shortcomings.
Your smile has been a constant
Throughout all adversity you always managed a smile.
And such a beautiful laugh
Lighting up your whole face, wrinkling your pretty nose.
I can hear it now. I will hear it always.
And what about your courage?
You hated anyone to say you were brave.
You loathed pity.
Well, I'm sorry, my love but the truth is
That you endured more physical and emotional pain
Than most people could bear.
You always showed a smile. "It's fine" you'd say.
That's real courage. You were brave.
As you grew
Your capacity for life was exhausting.
Always clubbing, dining out or drinking;
Studying hard; Outward bounding;
Driving miles just to meet up with friends;
Holidaying all over the world.
Your capacity for love was endless
For your family, your friends, your cats and dogs,
And especially for Jason.
We all loved you in return.
We can't imagine life without you.
I only hope you knew how much I loved you
How very proud I am to be your mum.
We've travelled a long way together. Its been fun.
Its been a pleasure.
But I wish we could have gone further.
I helped you into the world. I was there at your departure.
You did the rest yourself.
My darling Kirsty.
I will miss you.
God Bless.
__________________________
Smiling is infectious
You catch it like the flu
When someone smiled at me today
I started smiling too
I walked around the corner
And someone saw me grin
When he smiled I realised
I had passed it on to him
I thought about the smile
And then realised its worth
A single smile like mine
Could travel round the earth
So if you feel a smile begin
Don't leave it undetected
Start an epidemic
And get the world infected.
______________________________
You can shed tears that she is gone
Or you can smile because she has lived
You can close your eyes and pray that she will come back
Or you can open your eyes and see all that she has left
Your heart can be empty because you can't see her
Or you can be full of the love that you shared
You can turn your back on tomorrow and live yesterday
Or you can be happy for tomorrow because of yesterday
You can remember her and only that she is gone
Or you can cherish her memory and let it live on
You can cry and close your mind, be empty and turn your back
Or you can do what she would want: smile, open your eyes, love and go on.
________________
"Life is not a journey to the end with the intention of arriving safely, in a pretty and well preserved body, but rather a skid in sideways, thoroughly used up, totally worn out, and loudly proclaiming 'Yippee – what a Life!" "Life is not a journey to the end with the intention of arriving safely, in a pretty and well preserved body, but rather a skid in sideways, thoroughly used up, totally worn out, and loudly proclaiming
'Yippee – what a Life!"
_______________________________________________________
For when the One Great Scorer comes
To write against your name,
He marks not that you won, or lost
But how you played the game.
________________________
What a fine lesson is conveyed to the mind – to take no note of time, but by its benefits, to watch only for the smile and neglect the frowns of fate, to compose our lives of bright and gentle moments, turning always to the sunny side of things, and letting the rest slip from our imaginations, unheeded or forgotten.
___________________________
Carl was a quiet man. He didn't talk much. He would always greet you with a big smile and a firm handshake. Even after living in our neighborhood for over 50 years, no one could really say they knew him very well.
Before his retirement, he took the bus to work each morning. The lone sight of him walking down the street often worried us. He had a slight limp from a bullet wound received in WWII.
Watching him, we worried that although he had survived WWII, he may not make it through our changing uptown neighborhood with its ever-increasing random violence, gangs, and drug activity.
When he saw the flyer at our local church asking for volunteers for caring for the gardens behind the minister's residence, he responded in his characteristically unassuming manner.
Without fanfare, he just signed up.
He was well into his 87th year when the very thing we had always feared finally happened.
He was just finishing his watering for the day when three gang members approached him.
Ignoring their attempt to intimidate him, he simply asked,
'Would you like a drink from the hose?'
The tallest and toughest-looking of the three said, 'Yeah, sure,' with a malevolent little smile.
As Carl offered the hose to him, the other two grabbed Carl's arm, throwing him down. As the hose snaked crazily over the ground, dousing everything in its way, Carl's assailants stole his retirement watch and his wallet, and then fled.
Carl tried to get himself up, but he had been thrown down on his bad leg.
He lay there trying to gather himself as the minister came running to help him.
Although the minister had witnessed the attack from his window, he couldn't get there fast enough to stop it.
'Carl, are you okay? Are you hurt?' the minister kept asking as he helped Carl to his feet.
Carl just passed a hand over his brow and sighed, shaking his head.
'Just some punk kids. I hope they'll wise-up someday.'
His wet clothes clung to his slight frame as he bent to pick up the hose.
He adjusted the nozzle again and started to water.
Confused and a little concerned, the minister asked, 'Carl, what are you doing?'
'I've got to finish my watering. It's been very dry lately,' came the calm reply.
Satisfying himself that Carl really was all right, the minister could only marvel.
Carl was a man from a different time and place.
A few weeks later the three returned. Just as before their threat was
unchallenged. Carl again offered them a drink from his hose.
This time they didn't rob him. They wrenched the hose from his hand and
drenched him head to foot in the icy water.
When they had finished their humiliation of him, they sauntered off down the street, throwing catcalls and curses, falling over one another laughing at the hilarity of what they had just done.
Carl just watched them. Then he turned toward the warmth giving sun, picked up his hose, and went on with his watering.
The summer was quickly fading into fall, Carl was doing some tilling when he was startled by the sudden approach of someone behind him. He stumbled and fell into some evergreen branches.
As he struggled to regain his footing, he turned to see the tall leader
of his summer tormentors reaching down for him. He braced himself for the expected attack.
'Don't worry old man, I'm not gonna hurt you this time.'
The young man spoke softly, still offering the tattooed and scarred hand to Carl. As he helped Carl get up, the man pulled a crumpled bag from his pocket and handed it to Carl.
'What's this?' Carl asked.
'It's your stuff,' the man explained. 'It's your stuff back. Even the money in your wallet.'
'I don't understand,' Carl said. 'Why would you help me now?'
The man shifted his feet, seeming embarrassed and ill at ease.
'I learned something from you,' he said. 'I ran with that gang and hurt people like you. We picked you because you were old and we knew we could do it. But every time we came and did something to you, instead of yelling and fighting back, you tried to give us a drink. You didn't hate us for hating
you. You kept showing love against our hate.'
He stopped for a moment. 'I couldn't sleep after we stole your stuff, so here it is back.'
He paused for another awkward moment, not knowing what more there was to say. 'That bag's my way of saying thanks for straightening me out, I guess.' And with that, he walked off down the street.
Carl looked down at the sack in his hands and gingerly opened it. He took out his retirement watch and put it back on his wrist. Opening his wallet, he checked for his wedding photo. He gazed for a moment at the young bride who still smiled back at him from all those years ago.
He died one cold day after Christmas that winter.
Many people attended his funeral in spite of the weather.
In particular the minister noticed a tall young man that he didn't know sitting quietly in a distant corner of the church.
The minister spoke of Carl's garden as a lesson in life. In a voice made thick with unshed tears, he said, 'Do your best and make your garden as beautiful as you can. We will never forget Carl and his garden.'
The following spring another flyer went up. It read: 'Person needed to care for Carl's garden..'
The flyer went unnoticed by the busy parishioners until one day when a knock was heard at the minister's office door.
Opening the door, the minister saw a pair of scarred and tattooed hands holding the flyer.. 'I believe this is my job, if you'll have me,' the young man said.
The minister recognized him as the same young man who had returned the stolen watch and wallet to Carl.
He knew that Carl's kindness had turned this man's life around. As the minister handed him the keys to the garden shed, he said, 'Yes, go take care of Carl's garden and honour him.'
The man went to work and, over the next several years, he tended the flowers and vegetables just as Carl had done.
In that time, he went to college, got married, and became a prominent member of the community. But he never forgot his promise to Carl's memory and kept the garden as beautiful as he thought Carl would have kept it.
One day he approached the new minister and told him that he couldn't care for the garden any longer. He explained with a shy and happy smile, 'My wife just had a baby boy last night, and she's bringing him home on Saturday.'
'Well, congratulations!' said the minister, as he was handed the garden shed keys.
'That's wonderful! What's the baby's name?'
'Carl,' he replied.
____________________
Give people more than expected and do it cheerfully.
Marry someone you love to talk to. Conversational skills will be as important as any other.
Don't believe all you hear, spend all you have, or sleep all you want.
When you say, "I love you", mean it.
When you say, "I'm sorry", look the person in the eye.
Be engaged at least six months before you get married.
Believe in love at first sight.
Never laugh at anyone's dreams. People who don't have dreams don't have much.
Love deeply and passionately. You might get hurt, but it's the only way to live life completely.
In disagreements, fight fairly. No name-calling.
Don't judge people by their relatives.
Talk slowly, but think quickly.
When someone asks you a question you don't want to answer, smile and ask, "Why do you want to know?"
Remember that great love and great achievements involve great risk.
Say "bless you" when you hear someone sneeze.
When you lose, don't lose the lesson.
Remember the three R's: Respect for self; Respect for others; Responsibility for all your actions.
Don't let a little dispute injure a great friendship.
When you realise you've made a mistake, take immediate steps to correct it.
Smile when picking up the phone. The caller will hear it in your voice.
Spend some time alone.
Leave the world a better place than when you found it.
__________________
During the waning years of the depression in a small Idaho community, I used to stop by Mr. Miller's roadside stand for farm fresh produce as the season made to available. Food and money were still extremely scarce and bartering was used extensively.
One day Mr Miller was bagging some early potatoes for me. I noticed a small boy, delicate of bone and feature, ragged but clean,
hungrily appraising a basket of freshly picked green peas.
I paid for my potatoes but was also drawn to the display of fresh green peas … ………
I am a pushover for creamed peas and new potatoes.
Pondering the peas, I couldn't help overhearing the conversation between Mr. Miller and the ragged boy next to me.
"Hello Barry, how are you today?"
"H'lo, Mr. Miller. Fine, thank ya. Jus' admirin' them peas … sure look good."
"They are good, Barry. How's your Ma?"
"Fine. Gittin' stronger alla' time."
"Good. Anything I can help you with?"
"No, Sir. Jus' admirin' them peas."
"Would you like to take some home?"
"No, Sir. Got nuthin' to pay for 'em with."
"Well, what have you to trade me for some of those peas?"
"All I got's my prize marble here."
"Is that right? Let me see it."
"Here 'tis. She's a dandy."
"I can see that. Hmmmmm, only thing is this one is blue and I sort of go for red. Do you have a red one like this at home?"
"Not zackley … but almost."
"Tell! you what. Take this sack of peas home with you and next trip this way let me look at that red marble."
"Sure will. Thanks Mr Miller."
Mrs Miller, who had been standing nearby, came over to help me.
With a smile she said, "There are two other boys like him in our community, all three are in very poor circumstances.
Jim just loves to bargain with them for peas, apples, tomatoes, or whatever.
When they come back with their red marbles, and they always do, he decides he doesn't like red after all and he sends them home with a bag of produce for a green marble or an orange one, perhaps."
I left the stand smiling to myself, impressed with this man.
A short time later I moved to Colorado, but I never forgot the story of this man, the boys, and their bartering.
Several years went by, each more rapid that the previous one.
Just recently I had occasion to visit some old friends in that Idaho community and while I was there learned that Mr Miller had died.
They were having his viewing that evening and knowing my friends wanted to go, I agreed to accompany them.
Upon arrival at the mortuary we fell into line to meet the relatives of the deceased and to offer whatever words of comfort we could.
Ahead of us in line were three young men. One was in an army uniform and the other two wore nice haircuts, dark suits and white shirts … all very professional looking.
They approached Mrs Miller, standing composed and smiling by her husband's casket.
Each of the young men hugged her, kissed her on the cheek, spoke briefly with her and moved on to the casket.
Her misty light blue eyes followed them as, one by one, each young man stopped briefly and placed his own warm hand over the cold pale hand in the casket. Each left the mortuary awkwardly, wiping his eyes.
Our turn came to meet Mrs Miller. I told her who I was and mentioned the story she had told me about the marbles.
With her eyes glistening, she took my hand and led me to the casket.
"Those three young men who just left were the boys I told you about.
They just told me how they appreciated the things Jim "traded" them.
Now, at last, when Jim could not change his mind about colour or size, they came to pay their debt."
"We've never had a great deal of the wealth of this world," she confided,
"but right now, Jim would consider himself the richest man in Idaho."
With loving gentleness she lifted the lifeless fingers of her deceased husband.
Resting underneath were three exquisitely shined red marbles.
_____________________
Lord, thank You for loyal, loving friends
Who are there in winter or springtime fair.
New acquaintances are easy to come by,
But true friendship is extremely rare.
A friend always sees the best in you,
Although they've known you at your worst.
They laugh with you in the good times,
When storms threaten, they'll be there first.
They'll offer a shoulder to rest your head
When tears are welling in your eyes.
Take a walk down friendship's path with you
And help chase away those stormy skies.
Lord, thank You for all the gifts You give;
Each one makes our life seem more worthwhile.
But one of the finest gifts you've given us
Is the warmth of friendship's loving smile
______________________
At an airport I overheard a father and daughter in their last moments together. They had announced her plane's departure and standing near the door, he said to his daughter, "I love you, I wish you enough."
She said, "Daddy, our life together has been more than enough. Your love is all I ever needed. I wish you enough, too, Daddy."
They kissed good-bye and she left.
He walked over toward the window where I was seated. Standing there I could see he wanted and needed to cry. I tried not to intrude on his
privacy, but he welcomed me in by asking, "Did you ever say good-bye to someone knowing it would be forever?" "
Yes, I have," I replied. Saying that brought back memories I had of expressing my love and appreciation for all my Dad had done for me.
Recognizing that his days were limited, I took the time to tell him face to face how much he meant to me.
So I knew what this man was experiencing.
"Forgive me for asking, but why is this a forever good-bye?" I asked.
"I am old and she lives much too far away. I have challenges ahead and
the reality is, her next trip back will be for my funeral, " he said.
"When you were saying good-bye I heard you say, 'I wish you enough.'
May I ask what that means?" He began to smile. "That's a wish that has been handed down from other generations. My parents used to say it to everyone."
He paused for a moment and looking up as if trying to remember it in detail, he smiled even more. "When we said 'I wish you enough,' we were
wanting the other person to have a life filled with enough good things to sustain them," he continued and then turning toward me he shared the following as if he were reciting it from memory.
"I wish you enough sun to keep your attitude bright.
I wish you enough rain to appreciate the sun more.
I wish you enough happiness to keep your spirit alive.
I wish you enough pain so that the smallest joys in life appear much bigger.
I wish you enough gain to satisfy your wanting.
I wish you enough loss to appreciate all that you possess.
I wish enough "Hello's" to get you through the final "Good-bye.."
______________________________
The first day of school our professor introduced himself and challenged us to get to know someone we didn't already know.
I stood up to look around when a gentle hand touched my shoulder. I turned around to find a wrinkled, little old lady beaming up at me with a smile that lit up her entire being. She said, "Hi handsome.
My name is Rose. I'm eighty-seven years old. Can I give you a hug?"
I laughed and enthusiastically responded, "Of course you may!" and she gave me a giant squeeze. "Why are you in college at such a young, innocent age?" I asked. She jokingly replied, "I'm here to meet a rich husband, get married, have a couple of kids.." "No seriously," I asked. I was curious what may have motivated her to be taking on this challenge at her age. "I always dreamed of having a college education and now I'm getting one!" she told me.
After class we walked to the student union building and shared a chocolate milkshake. We became instant friends. Every day for the next three months we would leave class together and talk non stop. I was always mesmerized listening to this "time machine" as she shared her wisdom and experience with me. Over the course of the year, Rose became a campus icon and she easily made friends wherever she went. She loved to dress up and she revelled in the attention bestowed upon her from the other students. She was living it up.
At the end of the semester we invited Rose to speak at our football banquet. I'll never forget what she taught us. She was introduced and stepped up to the podium. As she began to deliver her prepared speech, she dropped her three by five cards on the floor. Frustrated and a little embarrassed she leaned into the microphone and simply said, "I'm sorry I'm so jittery. I gave up beer for Lent and this whisky is killing me! I'll never get my speech back in order so let me just tell you what I know."
As we laughed she cleared her throat and began, "We do not stop playing because we are old; we grow old because we stop playing. There are only four secrets to staying young, being happy, and achieving success. You have to laugh and find humour every day. You've got to have a dream. When you lose your dreams, you die. We have so many people walking around who are dead and don't even know it! There is a huge difference between growing older and growing up. If you are nineteen years old and lie in bed for one full year and don't do one productive thing, you will turn twenty years old. If I am eighty-seven years old and stay in bed for a year and never do anything I will turn eighty-eight. Anybody can grow older. That doesn't take any talent or ability. The idea is to grow up by always finding the opportunity in change. Have no regrets. The elderly usually don't have regrets for what we did, but rather for things we did not do. The only people who fear death are those with regrets."
She concluded her speech by courageously singing "The Rose." She challenged each of us to study the lyrics and live them out in our daily lives.
At the year's end Rose finished the college degree she had begun all those years ago. One week after graduation Rose died peacefully in her sleep. Over two thousand college students attended her funeral in tribute to the wonderful woman who taught by example that it's never too late to be all you can possibly be.
___________________________
I dreamt that I went to Heaven and an angel was showing me around. We walked side-by-side inside a large workroom filled with angels.
My angel guide stopped in front of the first section and said, "This is the Receiving Section. Here, all petitions to God said in prayer are received."
I looked around in this area, and it was terribly busy with so many angels sorting out petitions written on voluminous paper sheets and scraps from people all over the world.
Then we moved on down a long corridor until we reached the second section.
The angel then said to me, "This is the Packaging and Delivery Section.
Here, the graces and blessings the people asked for are processed and delivered to the living persons who asked for them."
I noticed again how busy it was there. There were many angels working hard at that station, since so many blessings had been requested and
were being packaged for delivery to Earth.
Finally at the farthest end of the long corridor we stopped at the door of a very small station.
To my great surprise, only one angel was seated there, idly doing nothing.
"This is the Acknowledgment Section," my angel friend quietly admitted to me.
He seemed embarrassed.
"How is it that? There's no work going on here?" I asked.
"So sad," the angel sighed. "After people receive the blessings that they asked for, very few send back acknowledgments.
"How does one acknowledge God's blessings?" I asked.
"Simple," the angel answered. "Just say, "Thank you, Lord."
"What blessings should they acknowledge?" I asked.
"If you have food in the refrigerator, clothes on your back, a roof overhead and a place to sleep .. you are richer than 75% of this world. "If you have money in the bank, in your wallet, and spare change in a dish, you are among the top 8% of the world's wealthy.
"And if you get this on your own computer, you are part of the 1% in the world who has that opportunity."
Also ….
"If you woke up this morning with more health than illness ….. you are more blessed than the many who will not even survive this day.
"If you have never experienced the fear in battle, the loneliness of imprisonment, the agony of torture, or the pangs of starvation … you
are ahead of 700 million people in the world.
"If you can attend a church meeting without t fear of harassment, arrest, torture or death .. you are envied by, and more blessed than, three billion people in the world.
"If your parents are still alive and still married you are very rare.
If you can hold your head up and smile, you are not the norm, you are unique to all those in doubt and despair."
Ok, what now? How can I start?
If you can read this message, you just received a double blessing in that someone was thinking of you as very special and you are more blessed than over two billion people in the world who cannot read at all.
Have a good day, count your blessings, and if you want, pass this along to remind everyone else how blessed we all are.
Attention Acknowledge Department
"Thank You Lord
And thank you Lord, for giving me the ability to share this message and for giving me so many wonderful people to share it with."
_____________________________
I know I'm growing shaky
My tremors I can't hide
But please remember when we meet
That I'm still Me inside.
My words may not come easily
For you to understand
But can't you see I really want
To smile and hold your hand.
Don't leave me in a corner
Forgetting I'm still there.
I'm part of life, the same as you,
And need your loving care.
Fate has dealt this sorry blow
It cannot be denied
But remember when you look at me
That I'm still Me inside.
____________________________________
Today I will delete from my diary two days: yesterday and tomorrow
Yesterday was to learn and tomorrow will be the consequence of what I can do today.
Today I will face life with the conviction that this day will not ever return.
Today may be the last opportunity I have to live intensely, as no one can assure me that I will see tomorrow's sunrise.
Today I will be brave enough not to let any opportunity pass me by, my only alternative is to succeed.
Today I will invest my most valuable resource: my time, in the most transcendental work; my life;
I will spend each minute passionately to make of today a different and unique day in my life.
Today I will defy every obstacle that appears on my way trusting I will succeed.
Today I will resist pessimism and will conquer the world with a smile, with the positive attitude of expecting always the best.
Today I will make of every ordinary task a sublime expression,
Today I will have my feet on the ground understanding reality and the stars' gaze to invent my future.
Today I will take the time to be happy and will leave my footprints and my presence in the hearts of others.
Today, I invite you to begin a new season where we can dream that everything we undertake is possible and we fulfil it, with joy and dignity.
____________________
There once was a bunch of tiny frogs who arranged a running competition.
The goal was to reach the top of a very high tower.
A big crowd had gathered around the tower to see the race and cheer on the contestants and the race began.
No one in crowd really believed that the tiny frogs would reach the top of the tower.
You heard statements such as:
"Oh, WAY too difficult!!
They will NEVER make it to the top."
"Not a chance that they will succeed. The tower is too high!"
The tiny frogs began collapsing one by one.
Except for those who in a fresh tempo were climbing higher and higher. The crowd continued to yell
"It is too difficult!!! No one will make it!"
More tiny frogs got tired and gave up.
But ONE continued higher and higher and higher.
This one just would not give up.
At the end everyone else had given up climbing the tower. Except for the one tiny frog who after a big effort was the only one who reached the top.
Then all of the other tiny frogs naturally wanted to know how this one frog managed to do it?
A contestant asked the tiny frog how the one who succeeded had found the strength to reach the goal?
It turned out that the winner was DEAF!
The wisdom of this story is:
Never listen to other people's tendencies to be negative or pessimistic because they take your most wonderful dreams and wishes away from you. The ones you have in your heart!
Always think of the power words have.
Because everything you hear and read will affect your actions.
ALWAYS be POSITIVE and above all be DEAF when people tell YOU that YOU cannot fulfil YOUR dreams!
Always think: I CAN DO THIS.
_______________________
The most beautiful day: Today
The easiest thing: Equivocate
The biggest obstacle: Fear
The gravest error: give up, to despair
The root of all evils: Egoism
The most beautiful occupation: Work
The worst route to follow: Faintheartedness
The best teachers: Children
The first necessity: TO communicate
The greatest happiness: To be useful to others
The greatest mystery: Death
The worst defect: Bad temper
The most dangerous being: The liar'
The most wretched feeling: The grudge
The most beautiful gift: Forgiveness
The most indispensable: home
The quickest way: The correct one
The most comfortable feeling: Interior peace
The most powerful weapon: The smile
The best remedy: Optimism
The greatest satisfaction: The duty done
The most powerful force: Faith
The most needed beings: The parents
The most beautiful of all: Love
______________________
When I look at an old, desolate man and he smiles at me, I see a smelly, dirty person who wants money and I look away.
Kids see someone smiling at them and they smile back.
_______________________
Several times my daughter had telephoned to say, "Mother, you must come to see the daffodils before they are over."
I wanted to go, but it was a two-hour drive from Laguna to Lake Arrowhead
"I will come next Tuesday", I promised a little reluctantly on her third call.
Next Tuesday dawned cold and rainy. Still, I had promised, and reluctantly I drove there.
When I finally walked into Carolyn's house I was welcomed by the joyful sounds of happy children.
I delightedly hugged and greeted my grandchildren. "Forget the daffodils, Carolyn!
The road is invisible in these clouds and fog, and there is nothing in the world except you and these children that I want to see badly enough to drive another inch!"
My daughter smiled calmly and said, "We drive in this all the time, Mother."
"Well, you won't get me back on the road until it clears, and then I'm heading for home!"
I assured her.
"But first we're going to see the daffodils. It's just a few blocks," Carolyn said. "I'll drive.
I'm used to this." "Carolyn," I said sternly,
"Please turn around."
"It's all right, Mother, I promise. You will never forgive yourself if you miss this experience."
After about twenty minutes, we turned onto a small gravel road and I saw a small church.
On the far side of the church, I saw a hand lettered sign with an arrow that read,
" Daffodil Garden ."
We got out of the car, each took a child's hand, and I followed Carolyn down the path.
Then, as we turned a corner, I looked up and gasped. Before me lay the most glorious sight.
It looked as though someone had taken a great vat of gold and poured it over the mountain and its surrounding slopes. The flowers were planted in majestic, swirling patterns, great ribbons and swaths of deep orange, creamy white, lemon yellow, salmon pink, and saffron and butter yellow. Each different coloured variety was planted in large groups so that it swirled and flowed like its own river with its own unique hue. There were five acres of flowers.
"Who did this?" I asked Carolyn.
"Just one woman," Carolyn answered. "She lives on the property. That's her home."
Carolyn pointed to a well-kept small A-frame house, modestly sitting in the midst of all that glory.
We walked up to the house. On the patio, we saw a poster.
"Answers to the Questions I Know You Are Asking", was the headline.
The first answer was a simple one. "50,000 bulbs," it read.
The second answer was, "One at a time, by one woman. Two hands, two feet, and one brain."
The third answer was, "Began in 1958."
For me, that moment was a life-changing experience.
I thought of this woman whom I had never met, who, almost fifty years before, had begun, one bulb at a time, to bring her vision of beauty and joy to an obscure mountaintop.
Planting one bulb at a time, year after year, this unknown woman had forever changed the world in which she lived.
One day at a time, she had created something of extraordinary magnificence, beauty, and inspiration. The principle her daffodil garden taught is one of the greatest principles of celebration.
That is, learning to move toward our goals and desires one step at a time, often just one baby step at a time and learning to love the doing, learning to use the accumulation of time.
When we multiply tiny pieces of time with small increments of daily effort, we too will find we can accomplish magnificent things.
We can change almost anything.
"It makes me sad in a way," I admitted to Carolyn.
"What might I have accomplished if I had thought of a wonderful goal thirty-five or forty years ago and had worked away at it 'one bulb at a time' through all those years?
Just think what I might have been able to achieve!"
My daughter summed up the message of the day in her usual direct way.
"Start tomorrow," she said.
She was right.
It's so pointless to think of the lost hours of yesterdays.
The way to make learning, a lesson of celebration instead of a cause for regret is only to ask,
"How can I put this to use today?"
Use the Daffodil Principle.
Stop waiting….. Until your car or home is paid off Until you get a new car or home Until your kids leave the house Until you go back to school Until you finish school Until you clean the house Until you organize the garage Until you clean off your desk Until you lose 10 lbs. Until you gain 10 lbs. Until you get married Until you get a divorce Until you have kids Until the kids go to school Until you retire Until summer Until spring Until winter Until fall Until you die…
_______________________________
We convince ourselves that life will be better once we are married, have a baby, then another.
Then we get frustrated because our children are not old enough, and that all will be well when they are older.
Then we are frustrated because they reach adolescence and we must deal with them.
Surely we'll be happier when they grow out of the teen years.
We tell ourselves our life will be better when our spouse gets his/her act together, when we have a nicer car, when we can take a vacation, when we finally retire.
The truth is that there is no better time to be happy than right now.
If not, then when?
Your life will always be full of challenges. It is better to admit as much and to decide to be happy in spite of it all.
For the longest time, it seemed that life was about to start. Real life.
But there was always some obstacle along the way, an ordeal to get through, some work to be finished, some time to be given, a bill to be paid. Then life would start.
I finally came to understand that those obstacles were life.
That point of view helped me see that there isn't any road to happiness.
Happiness IS the road. So, enjoy every moment.
Stop waiting for school to end, for a return to school, to lose ten pounds, to gain ten pounds, for work to begin, to get married, for Friday evening, for Sunday morning, waiting for a new car, for your mortgage to be paid off, for spring, for summer, for fall, for winter, for the first or the fifteenth of the month, for your song to be played on the radio, to die, to be reborn' before deciding to be happy.
Happiness is a voyage, not a destination.
There is no better time to be happy than' NOW!
Live and enjoy the moment.
Now, think and try to answer these questions:
1 ' Name the 5 richest people in the world.
2 ' Name the last 5 Miss Universe winners.
3 ' Name the last 10 Nobel Prize winners.
4 ' Name the last 10 winners of the Best Actor Oscar.
Can't do it? Rather difficult, isn't it?
Don't worry, nobody remembers that.
Applause dies away!
Trophies gather dust!
Winners are soon forgotten.
Now answer these questions:
1 ' Name 3 teachers who contributed to your education.
2 ' Name 3 friends who helped you in your hour of need.
3 ' Think of a few people who made you feel special.
4 ' Name 5 people that you like to spend time with.
More manageable? It's easier, isn't it?
The people who mean something to your life are not rated 'the best', don't have the most money, haven't won the greatest prizes'
They are the ones who care about you, take care of you, those who, no matter what, stay close by.
Think about it for a moment.
Life is very short!
And you, in which list are you? Don't know?
Let me give you a hand.
You are not among the most 'famous', but among those to whom somebody pointed out this message'
Some time ago, at the Seattle Olympics, nine athletes, all mentally or physically challenged, were standing on the start line for the 100 m race.
The gun fired and the race began.
Not everyone was running, but everyone wanted to participate and win.
They ran in threes, a boy tripped and fell, did a few somersaults and started crying.
The other eight heard him crying.
They slowed down and looked behind them.
They stopped and came back' All of them'
A girl with Down's Syndrome sat down next to him, hugged him and asked, 'Feeling better now?'
Then, all nine walked shoulder to shoulder to the finish line.
The whole crowd stood up and applauded.
And the applause lasted a very long time'
People who witnessed this still talk about it.
Why?
Because deep down inside us, we all know that the most important thing in life is much more than winning for ourselves.
The most important thing in this life is to help others to win.
Even if that means slowing down and changing our own race.
If you copy and send this email of kindness, perhaps we will succeed in changing our heart, perhaps someone else's heart, as well'
A candle loses nothing if it is used to light another one.
So, what have you decided?
Trash this or copy it and and send it on?
____________________
Give a man a fish and you will feed him today.
Teach a man to fish and you will feed him for the rest of his life.
________________________________
One evening an old Cherokee told his grandson about a battle that goes on inside people.
He said, "My son, the battle is between two "wolves" inside us all.
One is Evil. It is anger, envy, jealousy, sorrow, regret, greed, arrogance,
self-pity, guilt, resentment, inferiority, lies, false pride, superiority, and ego.
The other is Good. It is joy, peace, love, hope, serenity, humility, kindness,
benevolence, empathy, generosity, truth, compassion and faith."
The grandson thought about it for a minute and then asked his grandfather:
"Which wolf wins?"
The old Cherokee simply replied, "The one you feed."
or in French
Un vieil homme Cherokee apprend la vie à son petit fils.
"Un combat a lieu à l'intérieur de moi, dit-il au garçon.
Un combat terrible entre deux loups.
L'un est mauvais : il est colère, envie, chagrin, regret, avidité,
arrogance, apitoiement sur soi-même, culpabilité, ressentiment, infériorité, mensonges, vanité, supériorité et ego.
L'autre est bon : il est joie, paix, amour, espoir, sérénité, humilité, bonté, bienveillance, empathie, générosité, vérité, compassion et foi.
Le même combat a lieu en toi-même et à l'intérieur de tout le monde."
Le petit-fils réfléchit pendant une minute puis demanda à son grand père :
"Quel sera le loup qui vaincra ?"
Le vieux Cherokee répondit simplement :
"Celui que tu nourris."
____________________
A young and successful executive was travelling down a neighbourhood street, going a bit too fast in his new Jaguar.
He was watching for kids darting out from between parked cars and slowed down when he thought he saw something.
As his car passed, no children appeared.
Instead, a brick smashed into the Jag's side door.
He slammed on the brakes and backed the Jag to the spot where the brick had been thrown.
The angry driver then jumped out of the car, grabbed the nearest kid and pushed him up against a parked car shouting,
"What was that all about and who are you? Just what the heck are you doing? That's a new car and that brick you threw is going to cost a lot of money. Why did you do it?"
The young boy was apologetic. "Please, mister…please, I'm sorry but I didn't know what else to do," He pleaded. "I threw the brick because no one else would stop…"
With tears dripping down his face and off his chin, the youth pointed to a spot just around a parked car.
"It's my brother," he said. "He rolled off the curb and fell out of his wheelchair and I can't lift him up.
" Now sobbing, the boy asked the stunned executive,
"Would you please help me get him back into his wheelchair? He's hurt and he's too heavy for me."
Moved beyond words, the driver tried to swallow the rapidly swelling lump in his throat. He hurriedly lifted the handicapped boy back into the wheelchair, then took out a linen handkerchief and dabbed at the fresh scrapes and cuts.
A quick look told him everything was going to be okay.
"Thank you and may God bless you," the grateful child told the stranger.
Too shook up for words, the man simply watched the boy push his wheelchair-bound brother down the sidewalk toward their home.
It was a long, slow walk back to the Jaguar. The damage was very noticeable, but the driver never bothered to repair the dented side door. He kept the dent there to remind him of this message
"Don't go through life so fast that someone has to throw a brick at you to get your attention!"
God whispers in our souls and speaks to our hearts.
Sometimes when we don't have time to listen, He has to throw a brick at us.
It's our choice to listen or not.
_________________________